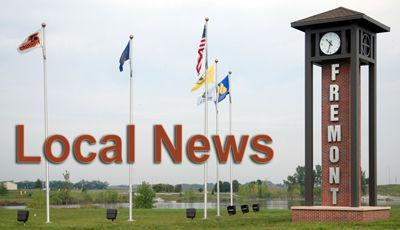 A lack of space at regional treatment centers and difficulty in getting accurate medical information from inmates are among the biggest challenges to managing medical resources for jail inmates, according to the Saunders County Jail Administrator Brian Styskal.
Jails are also seeing an inmate population whose medical needs are growing, Styskal said. That includes more inmates struggling with substance abuse issues and an aging population.
As the Fremont Tribune has previously reported, Dodge County, which houses its inmates in the Saunders County Jail as part of a contractual agreement, has seen increased medical costs for inmates in each year since the 2013-2014 fiscal year, and has already surpassed its medical expense budget for the first time in a decade for the 2017-2018 fiscal year. Saunders County will likely surpass its expected expenses on inmate medical costs this year, too, Styskal said.
Officials in both Dodge and Saunders County have said that the monetary issues highlight the difficulties of predicting the annual health needs of jail inmates, which can vary in abundance and expense. In Dodge County, for instance, complications surrounding one inmate's suicide accounted for a large portion of the expenses. And the Saunders County Jail saw three total in-custody deaths, one a suicide and two health-related, in 2017, after having seen only one other in-custody death since its opening in 2009.
But the expenses also raise questions about the resources available for jail inmates who may be struggling with medical, mental health or substance abuse issues, especially as those needs appear to be growing. In an interview with the Fremont Tribune, Styskal outlined the protocols, resources and challenges surrounding inmate medical care.
The Saunders County jail follows a thorough screening process before even accepting inmates, Styskal said. It's a process that begins before individuals are transported from the Dodge County Jail, which serves as a temporary holding facility for Dodge County inmates, and is continued at the Saunders County facility in Wahoo.
Jail officials will ask inmates about immediate medical needs, history of suicidal ideation, substance use and a host of other issues. If there are concerns, the inmate will be sent to a hospital for a medical screening, where a physician will make a determination of whether that inmate can go to jail, or if another facility, like a treatment center, would be a better fit.
Once an inmate enters Saunders County, they can receive medical treatment from Saunders County's contracted correctional medical authority, Advanced Correctional Health Care.
"It's treating 'needs' versus 'wants,' where you'll frequently have people that come to jail that have not taken care of their health on the outside, (such as) their dental needs, and they come to jail and they want everything done for them," Styskal said. "It's not a situation that was created here, so you have to sort through some of that stuff to see what is a need versus what is a want."
Advanced has a licensed mental health practitioner who comes to the jail once a week for a three-hour block.
"At times I could use far more hours than that, but that's just to get the people that need it the most some contact with someone who can figure out what's going on with them, get them going the appropriate way," Styskal said.
In cases where immediate assistance is needed, the jail has access to a group called TASC that can provide such mental health services.
Corrections staff members also go through onsite training, Styskal said, where they are taught to take note of differences in inmates' behaviors—such as decreases in social activity—and whether there have been any dramatic changes in their lives.
"Jail standards require that they're checked on once an hour; we check on them every 20 to 30 minutes," he said. "If someone is on a special watch, it could be a 15-minute watch."
In recent years, the inmate population has become increasingly imbued with a variety of mental health and substance abuse issues.
"Substance abuse and mental health issues, it's really an epidemic that is faced in all jails," Styskal said. "We've noticed a significant uptick in that through the past several years."
In Nebraska, Styskal argues, the problem has been exacerbated by the closing of state-run treatment centers for adults and inmates in Nebraska, particularly at the Hastings Regional Center, which stopped serving adults in 2007. If jail screenings reveal serious mental health concerns, inmates might be sent to any of the state's Regional Centers, or other treatment programs, instead of jail. Most of the Saunders County inmates get sent to Lincoln's Regional Center, but since the Hastings services closed, space has gotten tighter, Styskal claims, which often lands inmates on long waiting lists.
"We have a huge lack of appropriate housing for people with mental health needs in this state," he said. "Essentially, (jails) end up warehousing an inmate who it's been determined that they'd be better off somewhere else but they can't take them there."
And jails have unique limitations when it comes to handling people with mental health issues, Styskal said. He believes that, while suicide rates are high in both prisons and jails, jail inmates are more susceptible. That's because jail inmates are just entering the justice system at that point, and are not far removed from the traumatic experience of getting arrested or going through trial. Additionally, prisons, which house inmates for longer sentences, are equipped with more—albeit, still strained—mental health resources than shorter-term jails, Styskal said.
"You're going to have full time mental health staff, you're going to have psychiatrists, psychologists and things like that," he said. "They're full time staff there. Obviously they have more inmates, so it still isn't the best ratio probably given what we're dealing with nowadays."
Gaylene Armstrong, the director of the school of Criminology and Criminal Justice at the University of Nebraska-Omaha, agreed that jails do face unique challenges in combating suicide and lack the full-time resources of prisons to handle them, though she added that "there's definitely a lack of resources in prisons as well." But individuals who are dealing with the initial shock of arrest or the transiency of jail are at greater risk of feeling unstable.
"They're dynamic, people are in and out, some people are there for only a couple of days until they're released prior to hearing, they don't know what is going to be happening to them," she said. "There's not a consistent social culture among the inmates."
Additionally, the average age of jail inmates has increased across the country, both Armstrong and Styskal said, and Styskal believes that creates additional health concerns and costs in Saunders County.
Among the biggest obstacles to giving inmates appropriate care in county jails is that inmates are often hesitant to accurately report their medical histories or issues during screening—especially if those issues include persistent substance abuse, Styskal said.
Those inmates may be afraid to reveal anything that could be used against them legally, he added.
Styskal added that corrections staff is not law enforcement and is not interested in gathering evidence.
"If we find drugs on them when we're booking them in, that's one thing," he said. "You can tell me you've done this, but I don't necessarily have proof that you did that anyway. But we need to know that information so we can come up with the most appropriate treatment and observation of them."
Armstrong agreed that underreporting of medical and mental health issues is prevalent in jails generally—and that's because of both mistrust in the legal system and a general hesitancy to share serious issues, she said.
"People who are involved in the criminal justice system, they have a tendency to have a distrust of the criminal justice system to begin with, and then they might not be clear on the law," she said. "People in general have a tendency just to not want to report health issues, addiction issues, histories of victimization."
Oliver Glass, the Dodge County Attorney, said that, while he could theoretically use any statements not protected by attorney-client privilege, he has never requested any information collected by corrections officers during intake.
"It's not something I would request," he said. "What we're going to use during a case is spontaneous utterances during arrest, anything they said to a law enforcement officer once they were Mirandized, that kind of stuff."
As for the three in-custody deaths that occurred last year, Styskal said that required grand jury investigations of all of them found no evidence of any wrongdoing. He said he was not authorized to speak about the specifics of the cases.
"Sometimes, regardless of your best efforts, unfortunate things happen, but it sure isn't for lack of the staff and everyone trying to do the right thing," he said.
Correction: An earlier of this version of this story mistakenly reported that there were three suicides at the Saunders County Jail in 2017. There were three in-custody deaths, one of which was a suicide, and two of which were caused by health-related issues. We regret the error.