Fremont Parks and Recreation advisory board OKs use of parks for groups' activities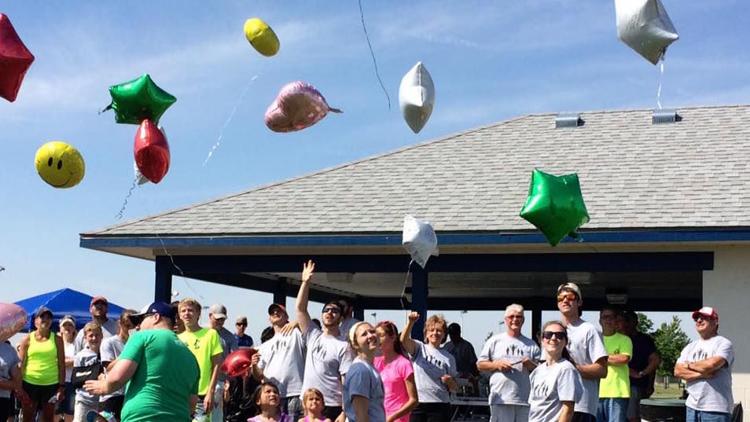 Fremont parks are off to a busy spring with archery, fishing and even a church service.
The Fremont Parks and Recreation Department advisory board approved requests for a variety of activities during its Tuesday night meeting.
Board members first OK'd a request by the Nebraska Traditional Archers to use Hormel Park, a half mile southwest of the city, from April 27-29 and Aug. 31-Sept. 2 for annual archery tournaments.
Kim Koski, parks and recreation department director, said this is a standard request.
"We've done it every year forever," she said. "There was a concern that with the trail there — is that going to be an issue with walkers? But they do a great job closing off the trail and having it not open to walkers, as well as the bridge area."
Vince Smith, who represented the archers at the meeting, noted the precautions taken and said the group handles security. A gate is closed to traffic.
"We appreciate the use of the park every year," Smith added.
Dian Christensen Hillis asked that the group have someone on the trails so walkers wouldn't cross Ridge Road to come into the park during the events.
"Yes ma'am," Smith said, adding, "We flag them off with caution tape, danger tape, and then we've made sandwich board signs that we put right on the trail."
Koski also said the parks department posts on its Facebook page that the trails are closed.
Between 105 and 250 archers have attended past tournaments, Smith said.
The board also approved use of the Johnson Park trail, grounds and shelter at Military Avenue and Johnson Road from 7:30 a.m. to noon June 9 for the annual "A Walk With Phyllis" fundraiser.
The walk pays tribute to Phyllis Gebhardt, who devoted her life to raising children and was a daycare provider in Fremont for three decades.
Before being diagnosed with an incurable form of brain cancer in 2014, Gebhardt began her days with a walk around Johnson Lake during which she prayed.
Since Gebhardt's death in September 2015, her family has honored her memory and love for children and the Catholic faith by starting the Phyllis Gebhardt Memorial Scholarship Fund at Archbishop Bergan.
Turnout for the event has been good.
"They get great community support and it helps provide scholarships," Koski said.
The board also approved the use of the Johnson Park Lake trail, shelter and grounds for the Eighth Annual Mike Baker Kids Fishing Day on June 16. Baker died in 2010.
"This was the way his wife chose to honor his memory," Koski said. "He was a very avid fisherman, loved kids. She does a great job. Rain or shine, they will have kids out there fishing. It's very well done."
The Nebraska Game and Parks Commission also participates.
"They do a great job, too," said board member Dan Moran. "They have a big tank for some of the catches. They keep them in there, just for a couple hours so the kids can look at them and discuss the fish."
"That event has really grown," Christensen Hillis said.
The board approved use of John C. Fremont City Park and Shelter for an outdoor community service and gathering from 10:30-11:30 a.m. April 1 — Easter Sunday — by Cornerstone Church.
Moran pointed out that the church is meeting in the Fremont Public Schools administration building at the corner of Ninth and Main streets, but cannot use it that day and so was hoping to have the service in the park at Ninth and Broad streets.
In other business, Koski told the board that the city is looking at a master fee schedule for a variety of things from building permits to dog tags.
Fremont Assistant City Administrator Shane Wimer, with direction from Fremont City Administrator Brian Newton, has given departments the task of looking at fees and charges to see how they align with other communities the size of Fremont.
This will be examined annually so departments will be on the same fee schedule at budget time.
"The plan is to have gradual increases each year instead of not raising anything for five years and then have 30 percent increases," Koski said.
More information will be provided as it becomes available.
Koski also said Arbor Day is set for April 27 and Mosaic, which is across the street from the city park, has expressed interest in donating a tree.
"I'm thinking that's where we'll have Arbor Day," Koski said, referring to the city park.
Mosaic is a faith-based organization that assists people with intellectual and physical disabilities.
Koski said Mosaic staffers take their clients to the city park on nice days and wanted to show their thanks. Fremont City Arborist Mark Luther is working with Mosaic to select a species of tree.
Nate Schwanke, recreation superintendent, talked about the 2018 Summer Activity Guide brochure that came out in Saturday's Fremont Tribune and which also will go to schools this week.
The guide provides information about times, dates and fees for programs such as Tiny Tots and Kids Park Play, youth and adult tennis, baseball and softball and swimming opportunities offered via the Fremont Parks and Recreation Department.
It also offers data on financial assistance. In addition, it has information about the summer reading program at Keene Memorial Library, Concerts in the Park and the Citywide Pet Show.
Schwanke said the department is taking over the adult slow-pitch softball program for the summer. It previously was contracted out.
He is planning on about 12 men's teams and at least six women's. There will be no mixed teams.
"We run the church softball league (which is mixed) as well," he said.
Schwanke also said the Fremont Parks and Recreation's co-ed adult volleyball league had its last night of the regular season on Tuesday with tournaments starting in the next couple weeks.
This year, there were seven teams — two more than the previous year.
The next parks board meeting, which is open to the public, is set for April 3.