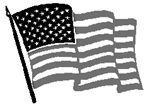 April 23, 1933 – Dec. 2, 2017
CEDAR BLUFFS – Harold A. Gulbranson, age 84, of Cedar Bluffs was born April 23, 1933, in Colman, South Dakota, and died Dec. 2, 2017, in Fremont.
Survived by: wife, Joyce; children, Ken and Pam Johnson of Cedar Bluffs, Connie McClintock, Van and Tammy Johnson of Minnesota and Glenn Johnson of Fremont; siblings, Merle and Sheron Gulbranson of Brookings, South Dakota, and Karoline and Bill Deuchesne of Mechanicsburg, Pennsylvania; niece, Pam LaVasseur of Omaha, and many additional nieces and nephews.
The memorial service with be 10 a.m. Saturday at Reichmuth Funeral Home in Elkhorn. Inurnment will be in Prospect Hill Cemetery. Condolences to www.reichmuthfuneralhomes.com.
21901 W. Maple Rd. 402-289-2222