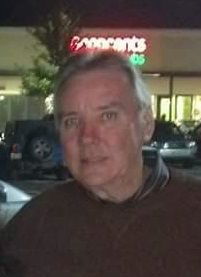 Jacob A. "Jack" Nahlen Jr., 65, of Omaha and Fremont died Wednesday, Nov. 22, 2017, at his home.
Jack was born Aug. 20, 1952, in Houston to Jacob and Elizabeth (Schnabbel) Nahlen Sr. He was raised in Gravel Ridge, Arkansas, and graduated from Sylvan Hills High School in Sherwood, Arkansas. He married Vivian Woods. After high school he began a career with the railroad. He moved to Omaha in 1990 with the UP Railroad and retired after 25 years. He then married Marva Garrett in 1990. Jacob started a paintless dent repair business in 2002 which brought him Fremont many days of the week.
Survivors include: his wife, Marva of Woodcliff; daughter, Tricia (Chris) Harvey of Greenbrier, Arkansas; sons, Jacob (Tara) Nahlen III of Jacksonville, Arkansas, and Michael Nahlen of Sherwood, Arkansas; grandchildren, Kaitlyn and Hunter Brickey, Matt Harvey, Jacob Nahlen IV, Allie and Hanah Howard, Lexy, Kayla, Cameron Nahlen; and friend, Judy Dobbertin of Omaha.
Jacob was preceded in death by his parents and a brother.
The memorial service will be 4 p.m. Thursday at the Ludvigsen Mortuary Chapel in Fremont. Family will be present from 2 p.m. until the service to meet friends. Burial will be in Arkansas at a later date.