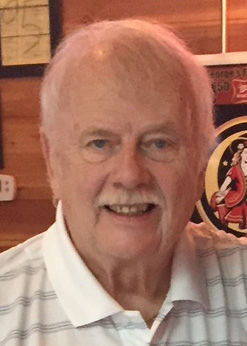 SPRING HILL, TENNESSEE -- Richard (Dick) Realph, 72 years, of Spring Hill, Tennessee, passed away Nov. 12, 2017, in Phoenix, Arizona.
Dick was born and raised in Fremont. He graduated from St. Patrick High School in 1963.
Dick left Fremont at the age of 21 to move to California, but visited often to see family and friends.
Dick was on a road trip with his wife, Bernie of 33 years, to Nebraska, California and Las Vegas. They were on their way home to Tennessee when he became ill and was hospitalized in Arizona.
He loved being with family and friends. Dick also loved his corvettes and golfing.
Dick is survived by wife, Bernie; daughter, JaNel and her husband Tom Plowman; grandsons, Ryan and Logan of Franklin, Tennessee; sisters, Kathy (Realph) Callahan of Phoenix, Dee (Realph) and Bill Cunningham of Charlotte, North Carolina; sister-in-law, Modene Realph of Fremont; many cousins, nieces, nephews and great friends.
Dick was preceded in death by his parents, Herb and Cecile Realph; and brothers, Herb Realph and Bob Realph.
There will be a Celebration of Dick's life at a later date.