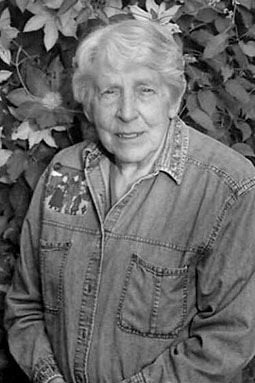 90th birthday
Lucille Brodeur will celebrate her 90th birthday at an open house in her honor on Sunday, Sept. 1, from 2 to 4 p.m. at Rolling Hills Ranch, 4324 N. 132nd St., in Omaha.
Lucille was born on Sept. 2, 1929, in Prud'Homme, Saskatchewan, Canada, to Joseph and Blanch Loiselle. She married John Brodeur on June 14, 1947, and they were married 53 years.
Lucille has four children, Gail (Allen) Mumm of Ceresco, Gary (Laurie) Brodeur of Omaha, Mary Ann (Scott) Edstrom of Lincoln and Michelle (Darold) Stahlecker of Elkhorn. Lucille has 13 grandchildren and 17 great-grandchildren.
Friends are invited to attend the celebration or send a card to: Rolling Hills Ranch, 4324 N. 132nd St., Apt. 316, Omaha, NE 68164.
Be the first to know
Get local news delivered to your inbox!