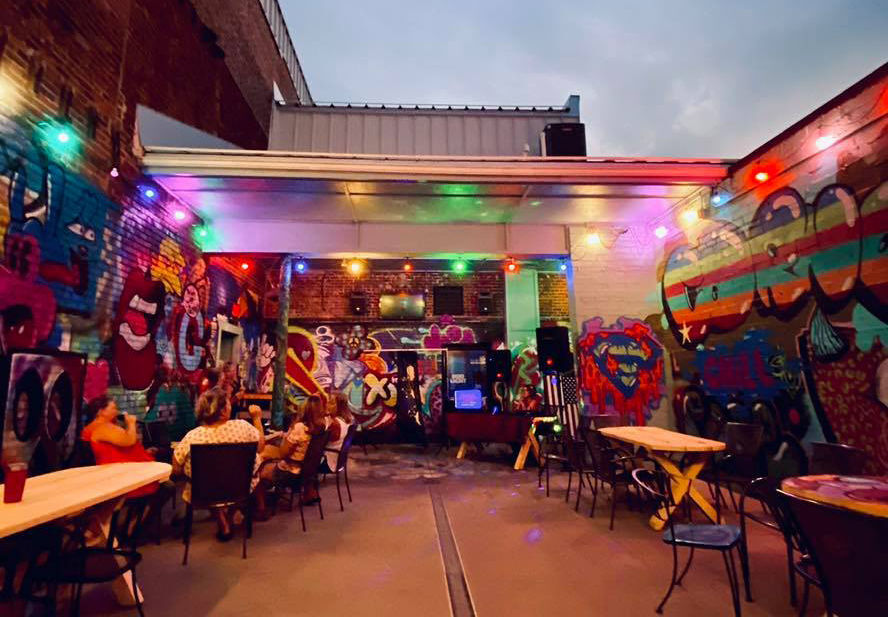 With the Corner Bar's closure last Sunday, the venue will leave behind a legacy of live acts and events during the last 39 years.
Originally, the Corner Bar was located at 349 N. Main St., which had housed Saeger & Sons Cigar Store and Factory in the past, and most recently, the Diamond Vogel Paint Store.
In early 1981, a fire destroyed much of the building, reducing it from a two stories to just one. The owner, Jerry Fullington, moved the building's operations down the street to 300 N. Main St.
At the same time, Randy Trahan partnered with Fullington to become co-owner of the Corner Bar. In 1993, Fullington stepped down, and Trahan became the owner of the bar.
Throughout the years, the Corner Bar has hosted a multitude of live musicians, many of which have received or been nominated for Grammy Awards and Blues Music Awards.
In September 2008, Trahan and his wife, Tammy, purchased the building to the north that had previously been home to Claussen's Electronics. In a Fremont Tribune article from Sept. 3, 2008, Trahan said the purchase's driving force had been the statewide smoking ban, which came into effect that next year.
According to the article, Trahan said he had been trying to purchase the building for six years. With the new addition, the Corner Bar's size doubled and allowed for an outdoor venue area.
"Wedding parties, birthday parties, private meetings — anybody who needs the space," Trahan said in the article.
But just 10 days before the space was set to open, Trahan was killed after losing control of his car coming home from Omaha on Dec. 10, 2008.
After Randy Trahan's death, Tammy Trahan took over as owner and opened the newly expanded Corner Bar. Although she had briefly considered selling the building soon after, she continued to run the bar.
In June 2019, Trahan decided to put the building on the market, which was officially sold in late October. The new owners will not continue the Corner Bar name, she said.
"Just a huge thank you to the Fremont community, the music community and anybody that has ever stepped foot in the Corner Bar," Trahan said. "Thank you."
The business news you need
With a weekly newsletter looking back at local history.