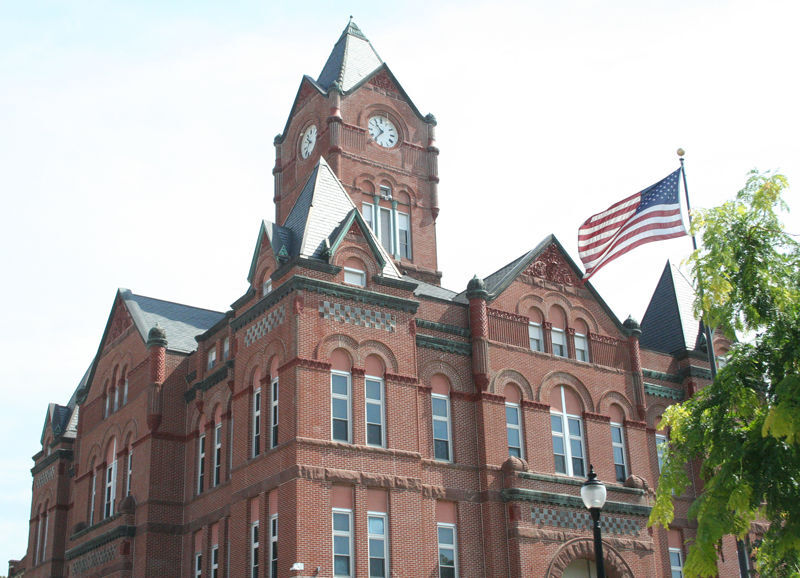 PLATTSMOUTH – A Bellevue man who caused a grass fire while driving a stolen truck in Plattsmouth last spring will serve time on probation for the crime.
Jordan S. Utech, 25, appeared in Cass County District Court on Monday morning for a sentencing hearing. He pled guilty in February to one Class IV felony charge of theft by receiving stolen property-$1,500 to $5,000. The state and defense both agreed to recommend probation as part of a plea bargain.
Cass County Sheriff's Office deputies, Plattsmouth police officers and Plattsmouth Volunteer Fire Department members responded to vehicle and grass fires just before 6 p.m. on April 2, 2020. They found both fires near the intersection of Oreapolis Road and Webster Boulevard.
Twenty-one firefighters responded to the call. They found a 2015 Ford F-250 truck and a large patch of grass near the vehicle engulfed in flames. Firefighters spent about 20 minutes bringing the blazes under control. They later determined that the truck had been stuck in the mud and the tires caught fire from spinning too much. The tires then caused the grass to start on fire.
CCSO deputies located the vehicle identification number on the abandoned truck and learned it had been reported stolen from Rock Port, Mo. Authorities then located Gretna resident Brooke Vilcinskas, 21, on Webster Boulevard. She was trying to get a ride from a passing motorist from the side of the road.
Vilcinskas told deputies she had been in the truck when it caught fire. She told them Utech was driving the vehicle at the time.
Authorities found Utech walking near the parking lot of Liquid Trucking Companies. He initially denied having any involvement with the incident, but authorities found evidence to support the statements from Vilcinskas.
Utech's clothes were dirty and smelled like smoke, and deputies found a bag with the name Utech on the ground 25 yards west of the stolen truck. They searched his backpack and found it contained a check with the name of one of the owners of the stolen truck.
When deputies asked him why he was walking near the area, Utech said he had been walking from a friend's house in Plattsmouth. He was unable to provide the last name of the person. Deputies arrested him and transported him to Cass County Jail. Bond was set at $25,000, 10 percent.
The truck was destroyed in the fire. The vehicle had a value of $21,966, but for the purposes of the plea deal it was valued under $5,000.
Cass County Attorney Colin Palm told the court Monday the state was seeking $500 in restitution. The victim had paid that amount as an insurance deductible on the truck.
Judge Michael Smith ordered Utech to serve 24 months of probation. He noted Utech had spent 27 days in jail following the arrest.