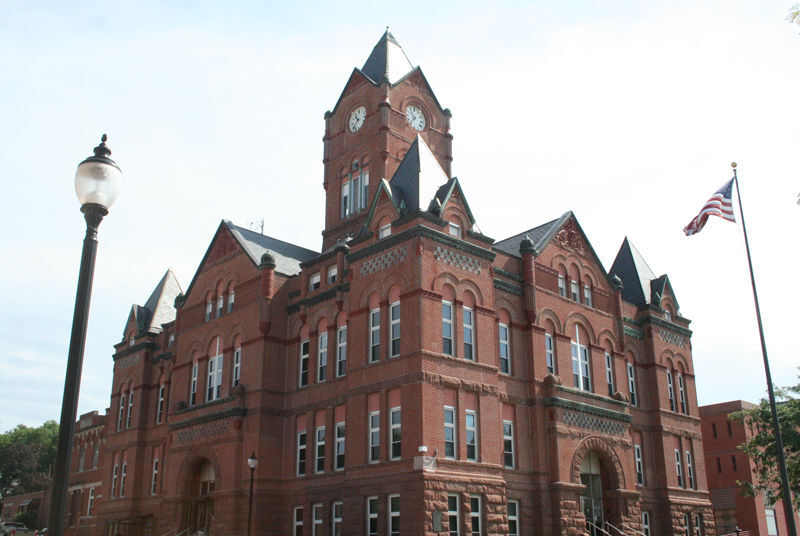 PLATTSMOUTH – The Cass County Board of Commissioners on Tuesday gave its approval, albeit slim, for allowing year-round storage of RVs at a nearby recreational area.
The approval was what the owners of Merritt's Beach, Boyer/Young Development Co., was seeking.
Tim Young described the board's action as "fair," considering all other RV parks offer year-round storage.
"It puts us on the same playing field with everybody else," he said.
Up to now, RV owners at Merritt's had to remove them from the site during the winter months.
"It's a hassle to move them in and out, plus there is wear and tear on the road," Young said.
The board's approval was just for storing those RVs there. Nobody will be allowed to live there between November 1 and March 31 of each year, Young said.
He and co-owner Mark Boyer also have an emergency evacuation system that would quickly notify the owners to move their RV should a disaster like a flood approach.
"We also have a manager on staff," Young said. "Some parks don't have one."
Commissioners Dale Sharp and Janet McCartney were in opposition because of potential flooding, but Jim Peterson, Duane Murdoch and Dan Henry were in support.
"We just wanted it to be fair," Young said. "Now, we're the same as everyone else."
There are 125 RV sites at the beach, he said.
In other business, Lenny Thorne, roads superintendent, mentioned the heavy amount of traffic using county roads as detours after heavy rains washed out the main road into Murray.
He expressed particular concern about winter driving on gravel roads if the Murray road is still closed.
"Winter is going to be bad," Thorne told the board. "A lot of people don't know how to drive on backroads in winter."
Unlike paved roads, salt and sand are not applied on gravel roads, according to Thorne.
Officially, the state's roads department has a detour route using Highways 34/75, 66 and 50 to get into and out of Murray, he said.
However, motorists are using a quicker route of Waverly Road and 12th Street, both being gravel.
"It's heavy traffic," Thorne said. "If it goes into winter, it's going to be a problem."
Thorne got approval by the board to reduce the speed limit on Waverly Road to 35 mph and Hobscheidt Road to 40 mph. Normally, gravel roads have a 50 mph limit.