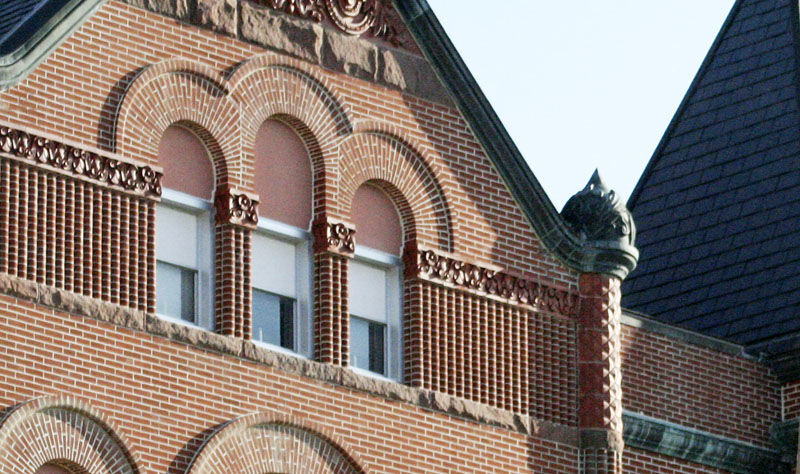 PLATTSMOUTH – A Louisville man who allegedly shot his son during an argument at his home in July will remain in jail on a $500,000 bond.
Clarence S. Moxey, 53, took part in several hearings in Cass County District Court on Tuesday morning. He appeared via webcam from the Cass County Jail.
Moxey pled not guilty to three felony charges during an arraignment. The state is charging him with a Class IC felony count of use of a firearm to commit a felony. Authorities are also charging him with Class II felonies of first-degree assault and felony child abuse.
Cass County Sheriff's Office deputies arrested Moxey in late July after an incident that left his teenage son with two handgun wounds. He allegedly shot his son with a small-caliber handgun during an argument. A medical helicopter transported the teenager to Bergan Mercy Hospital in Omaha for his injuries.
Judge Michael Smith granted requests by counsel for a motion for a protection order and a second motion for reciprocal discovery. He then oversaw a hearing on the defense's request for a reduction in bond.
Defense attorney Julie Bear asked the court to place Moxey in a pre-trial release program. She felt the court could remove the current bond of $500,000, 10 percent. She said Moxey had lived in Nebraska for 30 years and had maintained the same employment for 24 years. She said several people had provided character references in support of her client.
"He does not present either a flight risk or a danger to the community," Bear said. "I think the court could release him with a monitor placed on him."
Bear said later in the hearing that the defense would argue at trial that Moxey had fired the handgun in self-defense. She said there were extenuating circumstances that would become known at trial.
Cass County Attorney Colin Palm said he felt the bond should remain the same. He said Moxey had allegedly shot the teenager twice in front of one of his other children. The victim remained in the hospital for multiple days and was recently hospitalized again for his injuries.
"These circumstances present extreme risk to anyone in the community," Palm said. "The seriousness of these charges means that there certainly is a risk that the defendant would not come back if he was released. I think the bond is good right where it is."
Smith ordered the bond to remain at $500,000, 10 percent. Moxey will take part in a pre-trial hearing on Nov. 16. Smith set Dec. 2 as the date for a potential trial.
Be the first to know
Get local news delivered to your inbox!