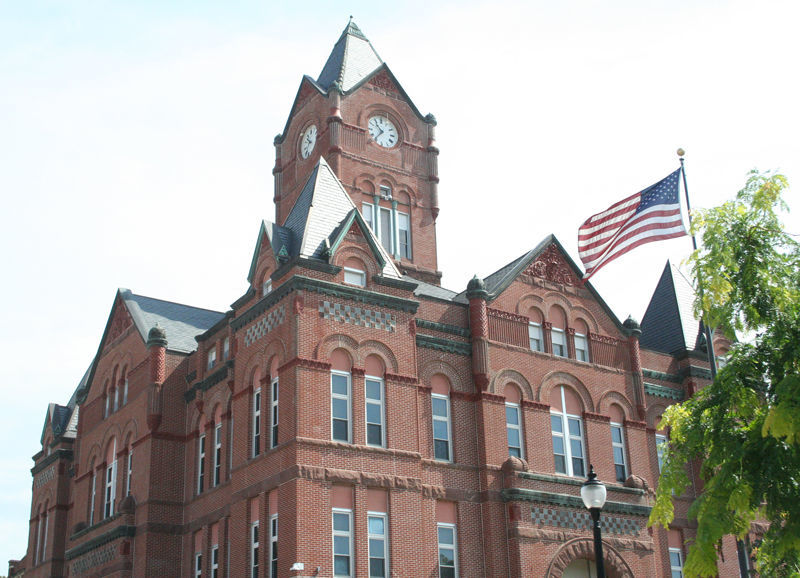 PLATTSMOUTH – Cass County Courthouse will be closed for several days after an employee at the building tested positive for coronavirus.
Cass County Board of Commissioners made the decision to close the courthouse to the public. It will be closed for the entire business day on both Thursday and Friday and throughout the weekend. It will also be closed for Memorial Day observances on Monday.
Cass County Sheriff's Office Deputy Matt Lemieux confirmed to The Journal on Thursday afternoon that the courthouse would be closed for at least the next five days. He was present at the lone entrance to the building to inform any visitors about the current situation.
The courthouse will likely reopen on Tuesday, May 26. The leaders of each county department will be responsible for overseeing "deep cleaning" of their courthouse offices to eliminate any presence of the coronavirus. Custodians will be in charge of cleaning hallways and commons areas on each floor of the building.
Commissioners voted March 17 to close the courthouse to the public for all items except judicial court-related business. County employees continued to work at the building in their offices. Everyone entered and left the courthouse through one handicapped-accessible entry point.
Commissioners approved the reopening of all county government buildings beginning May 11. Members of the public had their temperatures taken with handheld contactless thermometers and answered several questions before they could enter the courthouse.
Sarpy/Cass Health Department released updated information about local COVID-19 cases on Thursday afternoon. There were 27 positive cases in Cass County as of 3:15 p.m. Three people have been infected through travel causes, 13 through community-acquired causes, ten through close contact with others and one through an unknown cause. Nine people have recovered and one person has died.
Be the first to know
Get local news delivered to your inbox!