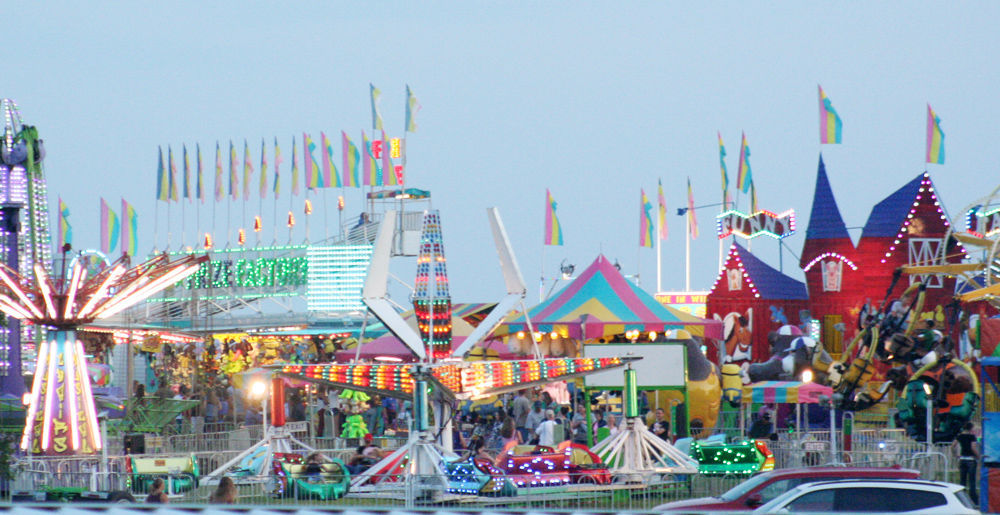 PLATTSMOUTH – The Cass County Fair is considered among the best in the state with large crowds enjoying the activities.
With ever-growing popularity, however, comes the need for more and more parking.
The county's Board of Commissioners on Tuesday addressed that issue by agreeing to purchase 15 acres to the south and west of the fairgrounds located at Nebraska Highway 1 and 144th Street.
The county will buy the land from its private owner, Galen Vogler, at $19,000 per acre or a total of $285,000.
Then, it will sell the land to the Cass County Ag Society that owns the fairground property and oversees the annual fair and other events there.
"A state statute allows one government entity to sell to another without going through a public bidding," said Dan Henry, board chairman.
The new land will greatly expand room for parking, since the fairground currently has 10 acres strictly for that purpose, though some other land is used for parking when needed.
The new 15 acres will also provide room for other uses in the future.
"They've done very well with the fair," Henry said of the ag society. "It's evident they need more room."
You have free articles remaining.
Fellow commissioner Janet McCartney added, "This is one of the better fairs around the state and it's very well attended."
In other action, the board gave the go-ahead for the group Bike Walk Nebraska to install some wayfinding signs along a route just west of Platte River State Park.
Currently, there's an eight-mile gap on this route without signage guiding the bike riders along, said Julie Harris, Bike Walk director.
The route stretches from the Mopac Trail to the north to Kiser Road by Nebraska Highway 66 on the south using Allison Drive and Kimberly Drive as the roads to get to each point. Most of it is gravel, according to Harris.
The signs would not only give directions to the riders, but also alert motorists of the presence of riders along that stretch, she said.
"It serves a bonus purpose," Harris said.
Her group will pay for the signs and posts, and maintain them with the county installing them.
Dale Sharp was one of two commissioners in opposition citing safety and legal concerns when vehicles travel by the riders. Duane Murdoch was the other commissioner in opposition.
The board also received the 2019 yearly report from the county's Emergency Management Office. According to information provided, the number of EMS responses totaled 692 with 333 total transports.
There were 409 calls for service during the day and 283 at night. These numbers were similar to the previous year, the board was told.