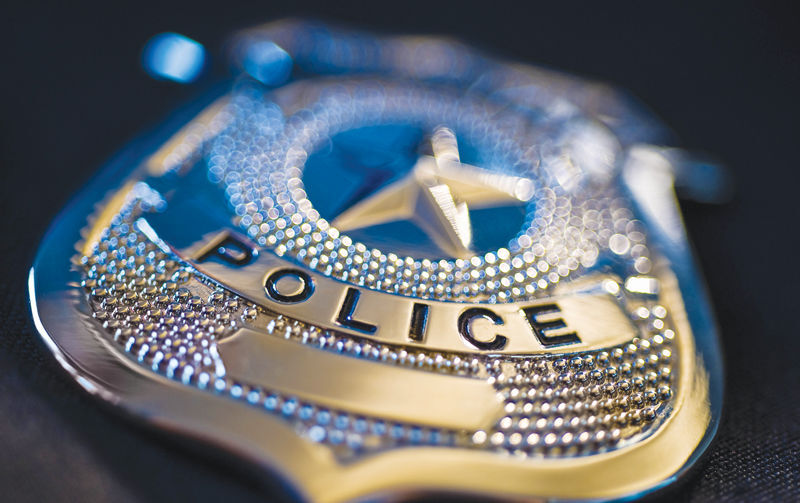 ANAMOSA, Iowa – A Cass County native and another inmate used prison hammers to kill a nurse and a correctional officer in a failed attempt to escape from the Anamosa State Penitentiary, officials said Wednesday.
Nurse Lorena Schulte, 50, and Officer Robert McFarland, 46, died of blunt force trauma to the head. McKinley Roby, an inmate who tried to help Schulte and McFarland, also was struck in the head, but survived and is being treated at University of Iowa Hospitals and Clinics in Iowa City.
Another Anamosa staffer, Lorie Mathes, was briefly taken hostage in the Tuesday morning escape attempt, but was not hurt, according to Division of Criminal Investigation Special Agent in Charge Rick Rahn, who spoke at a news conference Wednesday afternoon in front of the prison.
"Ms. Schulte and Mr. McFarland were heroes," Rahn said. "By their actions, they were able to save Mathes."
Michael A. Dutcher, 28, and Union native Thomas A. Woodard, 39, who were serving time at Anamosa for robbery and other charges, are now charged with two counts each of first-degree murder, second-degree murder and kidnapping, Rahn said.
They had been planning the escape attempt for some time, he said. The men checked out the hammers and a metal grinder Tuesday under the ruse of fixing something in the break room area of the prison's infirmary, Rahn said.
McFarland was supervising them when the attack occurred shortly after 10 a.m., Corrections officials said.
Dutcher and Woodard broke through a glass window in the break room and were attempting to use the grinder on the metal bars outside the windows, but failed to break through. The men ultimately were restrained and questioned by investigators, Rahn said.
Dutcher has been at the Anamosa prison since 2015 and was serving 50 years for robbing a Holstein bank and two Sioux City motels, according to Rahn and news reports. Woodard entered the prison in April 2018 on robbery and burglary charges stemming from a 2014 Sioux City home invasion.
The Iowa Department of Corrections had listed Woodard's tentative release date as March 2039 prior to Wednesday's attack. The robbery charges carried a mandatory minimum release date of 2035.
Woodard served time in the Nebraska Department of Corrections in 2016 for a Sarpy County charge of criminal mischief-value more than $1,500. He was released on April 6, 2018, and was transported to Anamosa to serve the robbery charges.
Woodard was also sentenced in U.S. District Court in Omaha in 2019 for robbing the SAC Federal Credit Union business in Plattsmouth. He and another man took $27,278 in credit union funds in the 2012 armed robbery. The case went cold before Woodard was apprehended in Sioux City in 2016. He was sentenced to 100 months in prison for the Plattsmouth robbery.
Corrections Director Beth Skinner said prison officials will review protocol for tool use in both the maintenance area and Iowa Prison Industries. The Anamosa prison, which has about 950 offenders and 320 staff members, is in lockdown during the investigation.
"These two public servants were taken from this world by an act I can only describe as pure evil," Skinner said.
In addition to 20 members of the news media at the news conference, about 50 others gathered outside to hear Rahn and Skinner talk. Flowers, balloons and signs surrounded the steps leading up to the prison's front door. A sign in front of the Anamosa Fareway said, "We stand with the state penitentiary."
A handful of members of AFSCME Council 61, which represents correctional officers, held signs that said "enough." The group has complained about understaffing at Iowa's nine prisons.
In a company town, where the "company" is the Anamosa State Penitentiary, residents were grieving after the attack.
"It's just another big place people go to work day in and day out when there are no incidents," said Dirk Downing, owner of Tyler & Downings restaurant in Anamosa.
But correctional officers, nurses, counselors and custodians who work in the prison system know working with incarcerated people is risky, he said.
Including Tuesday's attack, the Iowa Department of Corrections reported 13 inmate assaults on staff in the last year. The last time a correctional officer was killed in Iowa's prison system was in 1972, when Warner Stewart Kelly fatally stabbed Capt. Joseph William Kruse at the Iowa State Penitentiary in Fort Madison.
Downing remembers when his friend's dad, Capt. William "Tim" Zimmerman, a correctional officer at the Anamosa penitentiary, died of a heart attack Oct. 1, 1967, after struggling with an inmate.
"You've got a microsociety within those walls that really doesn't have any rules besides those set by the correctional officers and the Department of Corrections," Downing said. "Other than 24-hour lockdown and never letting anyone out of their cages, there's no easy answer."
Betty Weimer, a former Anamosa City Council member, went to the coffee shop Wednesday morning and felt a mood of sadness among customers.
"It's terrible. It's tragic," she said. "I got a text this morning from my daughter in Wisconsin. My son-in-law works at a federal prison in Wisconsin and they heard about it. She said 'That is so horrible.' News travels."
The Anamosa penitentiary, about 25 miles northeast of Cedar Rapids, is a medium/maximum prison. The prison's first cell house was completed in 1875, making it the oldest working prison in the state.