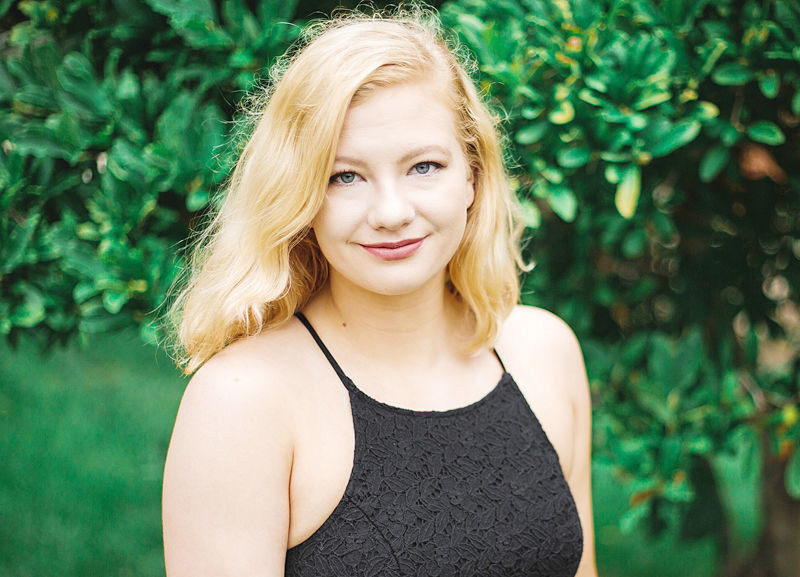 ULAANBAATAR, Mongolia – Ali Greenfield has written a world-class resume with her accomplishments at both Conestoga High School and Nebraska Wesleyan University.
She is planning to pen additional lines to her list of achievements from the other side of the globe.
Greenfield will teach English to students at Hangai University in Mongolia during the 2020-21 school year. She received a Fulbright U.S. Student Program Award last spring for her leadership potential and academic abilities. The Fulbright Scholarship will pay for her travel and lodging expenses.
Greenfield said she is looking forward to the opportunity to visit the scenic country. She will spend a large portion of her time in the capital city of Ulaanbaatar, which has a population of 1.4 million.
"I'm feeling a wide range of emotions about traveling to an entirely different part of the world," Greenfield said. "I am eager to delve into a new culture and discover new foods, practices and areas of the world that I have never experienced before. This also comes with a degree of nervousness, but overall I am extremely excited to travel and teach in Mongolia."
Hangai University offers a wide variety of programs to students that come from across the country. Greenfield will teach English to students who attend classes in the vocational sector of the campus. There are approximately 500 students enrolled in the vocational portion of the school.
The university is located in Ulaanbaatar, which is a thriving metropolitan area in the north-central region of Mongolia. The city's population has nearly tripled in the past 30 years due to industrial growth. It is located on a plateau that has an elevation of 4,430 feet.
Mongolia has a diverse landscape that is filled with alpine mountains, crystal-clear lakes, large sand dunes and rolling hills. Greenfield said she is planning to visit many of these sites during her trip.
"I have been encouraged to travel outside of the capital city where I'll be teaching, Ulaanbaatar, and see the countryside of Mongolia," Greenfield said. "It is known for natural beauty and views on the wide open steppes. I am excited to take advantage of those travel opportunities, and I also hope to travel to some neighboring countries."
Greenfield will be participating in the Fulbright U.S. Student Program, which is the flagship international educational exchange system sponsored by the United States government. The program provides approximately 8,000 grants each year to students and professors from across the world.
Approximately 2,100 U.S. citizens will take part in the program this year. Greenfield and others will receive round-trip transportation to their host country, healthcare benefits and funding to cover room and board.
Many Fulbright Scholarship recipients have become notable professionals in their fields. The list of alumni includes judges, university presidents, members of Congress, artists, professors, teachers and economists. Sixty Fulbright alumni from 14 countries have earned the Nobel Prize for their work and 88 Fulbright alumni have received Pulitzer Prizes.
Greenfield secured her degree in English from NWU in May. She also collected a minor in Spanish and an endorsement in secondary education. She would like to become either a counselor or an English as Second Language (ESL) teacher.
The Cass County native said she is honored to have a chance to help others in the classroom. She said she would try to write a memorable storyline in her Fulbright experience.
"My goals for teaching in Mongolia are to become fluent in Mongolian, try every opportunity presented to me, and help make a difference in the students' lives at Hangai by empowering them in their pursuit of English language learning," Greenfield said.