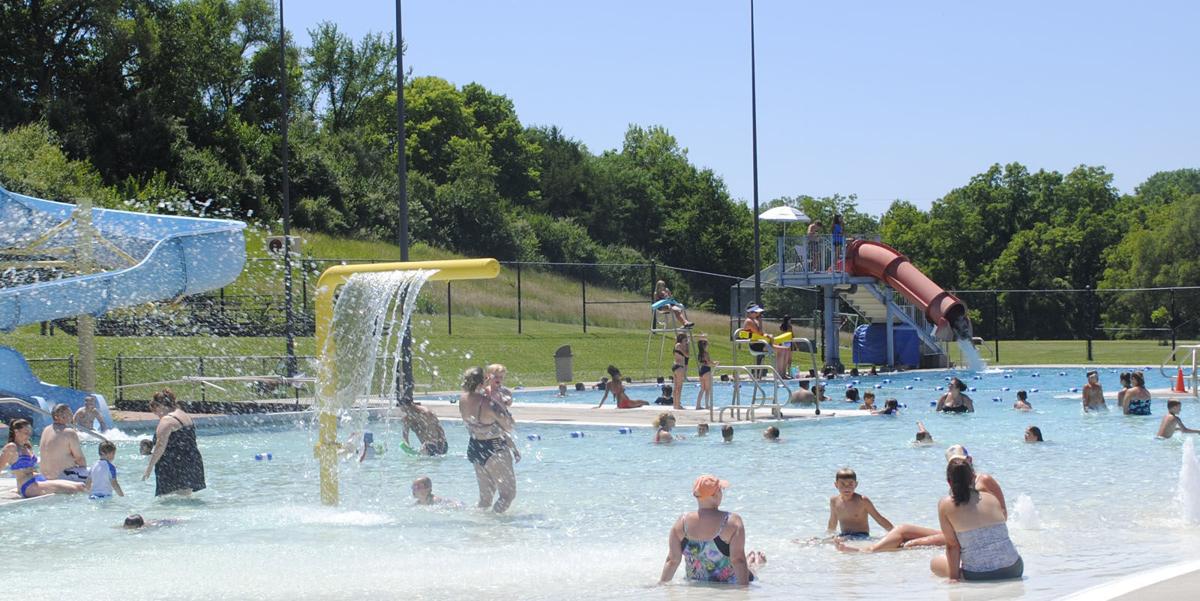 PLATTSMOUTH – Plans are being made to reopen public swimming at Plattsmouth's Twin Rivers Water Park this summer, city officials said this week.
The announcement was first made at Monday evening's City Council meeting.
"We're planning to open in late May," said City Administrator Erv Portis.
Liz Glup, the city's recreation director, on Tuesday added that the plan is to open the water park between Saturday, May 29, and Sunday, Aug. 8.
"But, everything is subject to change, like times could vary depending on the staff and any safety guidelines from the state that may need to be followed."
The water park is located at 308 S. 18th St., next to the Plattsmouth Community Center/Senior Center.
According to Portis, the plan calls for keeping crowds at 50-percent capacity for the first month, then moving to a higher capacity by July 1 if the pandemic conditions permit it.
According to Glup, 50-percent capacity at the pool equals 293 swimmers.
However, there is a need for more lifeguards, she said.
"Right now, I have 10 lifeguards and three assistant managers and I need eight more lifeguards."
Without more lifeguards, swimming hours could be reduced, Glup said.
Lifeguard applications are available at the Plattsmouth Community Center, City Hall or on the city's website.
All lifeguards have to be certified by the American Red Cross, Glup said, and classes are available this month.
The current schedule calls for the pool to be open daily from noon to 5 p.m. between May 29 and June 4, then evening hours between 6 and 8 p.m. will be added after that, Glup said.
"Everything is subject to change, depending on the circumstances," she said.
Daily rates for youths (17 and under) and for seniors (55 and older) will be $3.75, and $5.25 for adults. This allows swimming all day, as well as the evening hours, Glup said.
For those wanting to just swim in the evening, the youth and senior fee is $1.75 and $2.75 for adults.
Children ages 2 and under are free.
At this time, pool rentals for special occasions like birthday parties will not be available, Glup said.
There will be no lounge chairs set up, though people can bring their own chairs. People also need to bring their own towels and any swimming equipment like goggles, she added.
"We will not be doing any programs or classes," Glup said. "There will be no swim lessons, as of now. But, again, everything is subject to change."
The planned reopening comes a year after COVID-19 concerns pulled the plug for swimming at the popular water park.
City officials at the time debated at length on whether to open the facility, but eventually realized the season would be too short and a huge expense for the city.
Instead, they closed Fourth Street downtown and installed a splash pad for kids.
"We're excited to get the pool open again," Glup said.