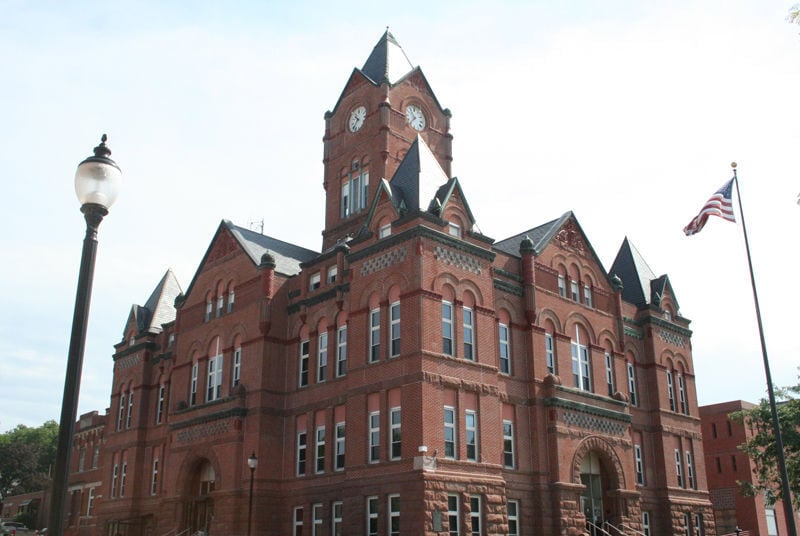 PLATTSMOUTH – Let the record show – Cass County supports the Second Amendment.
The county's Board of Commissioners on Tuesday voted to approve a resolution brought forth by Sheriff William Brueggemann showing the county's support of that amendment in the U.S. Constitution guaranteeing citizens the right to bear arms.
The vote was 4 to 0 with Jim Peterson absent, and the vote included the approval of an article in the Nebraska Constitution guaranteeing the same rights.
According to Brueggemann, dozens of other counties have done the same thing in recent weeks.
"It's to show uniformity with other counties to protect the Second Amendment," he said.
It's also meant to show unified opposition to Washington lawmakers who might make changes limiting gun rights, according to Brueggemann.
A local resident, who attended the meeting, agreed with the board's action.
"I grew up around guns and if you are a responsible person and enjoy firearms, and if there is a Second Amendment that allows us the right to bear arms, then we should keep that amendment," said the resident, who requested anonymity.
People should also have the right to defend themselves if threatened, especially if law enforcement can't respond immediately, the resident said.
"I don't want to hurt anyone, but I don't want to be hurt, either."
In other action, the board approved a request from the roads department to install stop signs on 346th Street at McKelvie Road. It's part of a continuing process of reducing "open" intersections around the county, said Lenny Thorne, roads superintendent.
The board also approved Chairman Dan Henry to sign an agreement with the village of Union to help pay expenses for recycling services in that community.
According to the agreement, the county will periodically reimburse 50 percent of Union's cost for such service (limited to the renting, hauling and tipping fees) for one recycling container provided by a third party, up to an annual maximum reimbursement of $1,500.
The signing of this same agreement with other communities is pending.