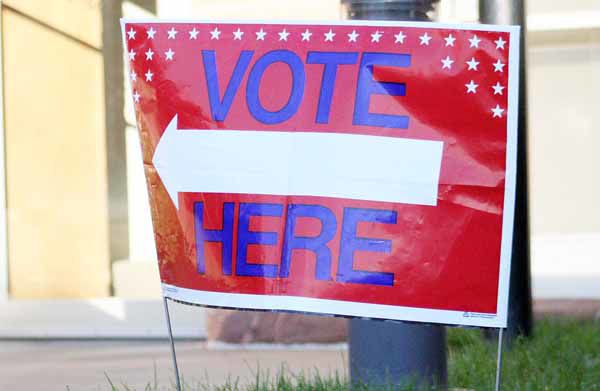 PLATTSMOUTH – The deadlines are fast approaching for incumbent and non-incumbent candidates to file for the 2020 primary election, Nebraska Secretary of State Bob Evnen said.
"Incumbents must file by the close of business February 18, 2020; non-incumbents must file by the close of business on March 2, 2020," Evnen said.
Incumbents are current office holders, regardless of whether the office they currently hold is the office they are seeking. Non-incumbents are those who currently do not hold any elective office, he said.
The primary election day is May 12.
There are numerous elections taking place this year in Cass County and that includes four seats on the Plattsmouth City Council and three seats on the county's Board of Commissioners.
As of Tuesday afternoon, incumbent Stephen Riese had filed for the 1st Ward on the Plattsmouth City Council, newly-appointed council member Bryan Clark for the 2nd Ward and non-incumbent Jeff Kindig for the 3rd Ward.
All three members on the county's Board of Commissioners, whose seats are up for election, have filed their re-election papers with the county's election office. They are Dale Sharp in District 1, Dan Henry in District 4 and Duane Murdoch in District 5. Currently, each has no challengers.
You have free articles remaining.
Rod Petersen is currently the only candidate running for Louisville mayor, while there have been no filings for the two seats up for election on the Louisville City Council.
Lawrence Mozena and Sharon Heneger have filed for at-large seats on the Weeping Water City Council.
Concerning school board elections, Judy Simpson, Allison Welch and Dean Nickels have filed for the Conestoga School Board, and John Winkler and Jon Simon have filed for the Louisville School Board.
Kenneth Winters, Tony Foster and Matt Glup have filed for the Plattsmouth School Board, while Timron Gilfert has filed for the Weeping Water School Board.
Concerning village trustee boards, Gayle E. Schukei, Travis Moore and Dan Meier have filed for the general election in Eagle, Harold Ehmke and Rich Moses have filed for Avoca, George Blessing for Murray, and Charles Seyler II for the board in Union.
The general election will be held on Nov. 3.
There has been a change in Nebraska's election laws, according to Linn Moore, Cass County Election Commissioner. People thinking of running as a write-in candidate must now file an affidavit with her office in advance.
"Otherwise, the write-in votes don't count," Moore said.
The election office is now accepting early voting requests for the primary election. April 13 is the first day for in-person early voting at the election office for the primary election.