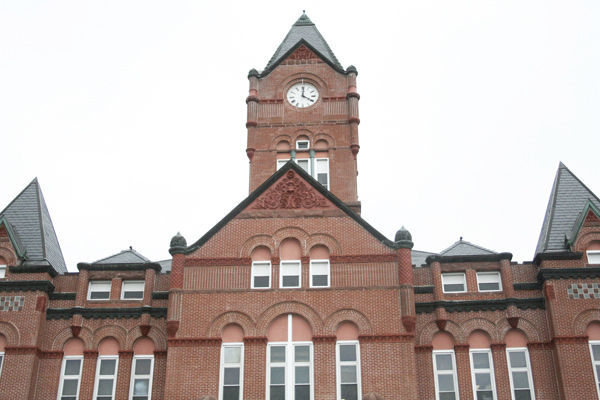 BELLEVUE – A Bellevue man on Thursday was booked on five charges relating to an automobile accident in December that killed two Plattsmouth residents.
Joshua N. Martinez, 27, was booked on two Class 1 misdemeanor counts of motor vehicle homicide and one Class 3 misdemeanor count of driving under suspension.
He was also booked on two traffic infractions - driving too fast for the weather conditions and having bald or improper use of tires.
According to the Sarpy County Sheriff's Department, Martinez on Dec. 15 was driving a car on U.S. Highway 75 when he was involved in an accident with another vehicle in the southbound lanes of the highway beneath the overpass bridge of U.S. Highway 34.
You have free articles remaining.
According to the department, investigators believe the vehicle Martinez was driving crossed the median of the highway and struck a Chevrolet pickup. Two passengers in his vehicle, Gabrielle Ramirez, 19, and Beau Dasher, 20, were pronounced dead at the scene of the collision that occurred at 12:52 p.m. Ramirez was a front-seat passenger, while Dasher was riding in the back, the department said.
Martinez and the driver and a front-seat passenger of the pickup all sustained serious injuries from the collision. Council Bluffs resident Christopher Peters, 20, was driving the pickup and Council Bluffs resident Bailey Clark, 21, was in the front seat.
A 1-year-old child was properly secured in a car seat in the back seat of the pickup and was not injured in the crash, the department said.
Investigators believe weather was a primary factor in the accident. Snow was falling on Highway 75 when the accident took place.
After he was booked on those five charges, Martinez posted 10 percent of a $10,000 bond and was released. A hearing has been set at 9 a.m. on March 11 in Sarpy County Court.
Dasher and Ramirez were both involved in multiple activities during their Plattsmouth High School careers. Ramirez was a cheerleader at PHS and was a princess in this past year's Plattsmouth Harvest Festival coronation ceremony. Dasher took part in culinary arts competitions for the Blue Devils.