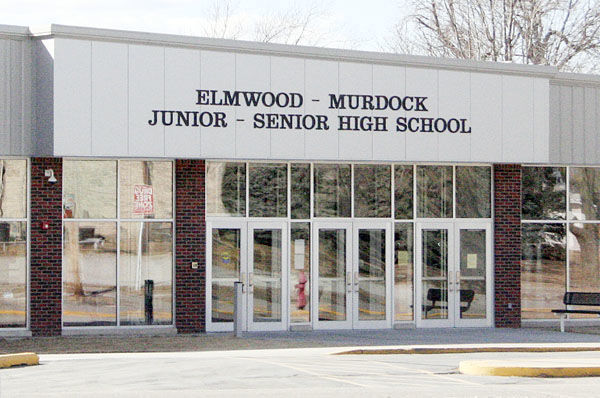 MURDOCK – Elmwood-Murdock students produced notable achievements in both academics and activities throughout the 2019-20 school year.
They pocketed a prestigious honor for their accomplishments at a recent online banquet.
Students in grades 9-12 captured the Elmwood-Murdock Scholar-Activity Award. Elmwood-Murdock High School Principal Tim Allemang read the list of winners during a virtual Honors Night event.
Students earned the Silver Scholar-Activity Award by compiling a grade point average of 90-94 percent for the first three quarters of the school year. Students earned the Gold Scholar-Activity Award by compiling a grade point average of 95-100 percent.
Students also had to be involved in at least one extracurricular activity at Elmwood-Murdock. These could include fine arts, sports or academic organizations. Nearly all of the Knights who received the award were involved in more than one activity.
Jeston Junker, Aireona Bouzek
Cade Hosier, Henry Coleman, Ella Zierott, Angelo Leone, Reid Fletcher, Braden Mommens, Nathan Rust, Haylee Josoff
Rylan Meyer, Macy Platt, Jack Deibert, Harlee Wilson, Cody Kopf, Jaxson Spellman, Taylor Douglas, Audriana Romero, Nathan Lockman, Claire Ernst, Katelyn Stewart
Sela Rikli, Lexi Bacon, Bailey Frahm, Levi Offner, Kaitlynn Ashlock, Tucker Oehlerking, Riley Rose, Brenna Schmidt
Sergio Rikli, Noah Arent, Breanna Romero, Carson vonRentzell
Rylee Hogue, Maggie Richter, Abby Petersen, Kylee Rieflin, Paetyn Florell, Gus Pope, Jayden Halferty
Jade Hernandez-Maddux, Chaz Mellen, Noah Willey, Sydney Anderson, Abraham Vidaurre, Spencer Koehn, Vanessa Callaway, Katelyn Vogler
Lauren Justesen, Tyler Marlatt, Molly Feile, Drake Spohr, Desirea Bouzek, Chloe Hosier, Alyssa Closner, Kylee Wilson, Lydia Nunez, Abby Shannon, Ethan Clements, Zane Rikli, Nicole Wenzel
Be the first to know
Get local news delivered to your inbox!