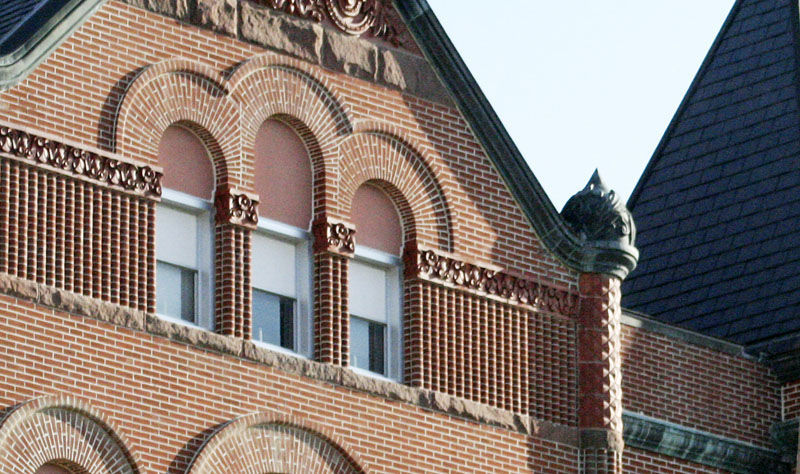 PLATTSMOUTH – A woman who used drugs at her former Cass County daycare in April 2017 will serve additional jail time for violating post-release supervision.
Lincoln resident Sherral L. Storant, 40, appeared in Cass County District Court on Monday morning for a sentencing hearing. Storant admitted in early March that she had disobeyed her post-release supervision requirements.
Authorities visited Storant's former home in Eagle in April 2017 after they obtained a search warrant. A Cass County Sheriff's Office deputy discovered an unfolded dollar bill with a white substance inside her minivan. The deputy also found several other items with substances that were later confirmed to be methamphetamine.
Deputy County Attorney Steven Sunde told the court family members had testified that Storant had been using drugs when she was operating her daycare. The list of drugs included methamphetamine, marijuana and alcohol.
Storant began serving a term of 36 months on probation in May 2018. The state made a motion to revoke her probation later that year after she violated the law several times. Lincoln police and Cass County authorities arrested her for driving under revocation on two separate occasions in May and July 2018.
Local authorities arrested her in June 2018 for driving under the influence of alcohol. She had a blood-alcohol content level of .115 when she was pulled over. Storant also missed multiple required probation meetings and drug tests in 2018.
You have free articles remaining.
Judge Michael Smith ordered Storant to serve 180 days in Cass County Jail during a January 2019 court hearing. He also ordered her to spend 12 months on post-release supervision after she completed her jail sentence.
Authorities made a motion to revoke her post-release supervision last summer after they discovered a wide range of violations. Storant failed to obtain employment and absconded from the Lancaster County Probation Office in 2019. She failed to report to alcohol and drug testing 11 times while on post-release supervision.
A probation officer visited Storant's residence on May 22, 2019, and found she was heavily intoxicated. The officer conducted a preliminary breath test and discovered Storant's blood-alcohol content level was .295. The legal limit for driving is .08.
A warrant was issued for Storant's arrest after she failed to appear at a required hearing in Cass County District Court in August 2019. She self-surrendered in the lobby of the county's law enforcement center in Plattsmouth on March 2. She has remained in Cass County Jail since then on a bond of $50,000, 10 percent.
Sunde asked the court Monday morning to sentence Storant to 56 additional days in jail. That is the amount of time remaining on the court's original 180-day sentence.
"She entirely failed to adhere to any of the post-release supervision requirements," Sunde said. "She failed to do anything that was asked of her."
Defense attorney Julie Bear asked the court to issue a sentence of time served. She said Storant had already spent many days in jail and wanted to move forward with her life.
Smith said Storant was no longer a suitable candidate to remain on post-release supervision. He ordered her to serve 56 additional days in Cass County Jail and pay all court costs.
Be the first to know
Get local news delivered to your inbox!