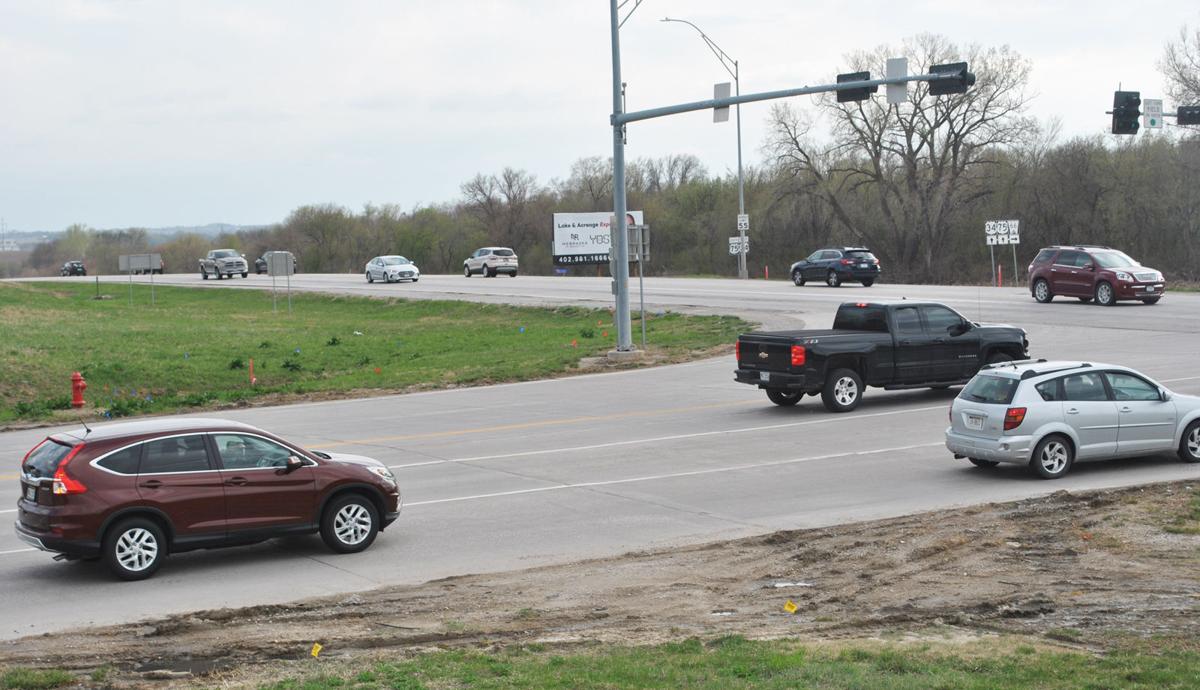 PLATTSMOUTH – The highly-anticipated widening of U.S. Highway 75 from Plattsmouth to Murray is tentatively set to begin this July 1, according to the Nebraska Department of Transportation.
The expansion from two to four lanes (two in each direction) will cover about 7.1 miles, said Marvin Lech, a NDOT construction engineer.
Preparations for the project are moving right on schedule, he added.
"Utility relocations going on right now," Lech said. "The contractor plans to begin work on July 1."
This year's work will focus on the eventual northbound lanes, including the construction of a drainage pipe, a box culvert, temporary concrete and the first phase of bridge work (over Union Pacific railroad tracks in Plattsmouth), he said. Next year will involve grading and paving of the northbound lanes.
The following year, 2023, will involve removing the existing Hwy. 75, then grading and paving what will be the southbound lanes, Lech said.
"There will be no asphalt on the new northbound or southbound Hwy. 75, it will be concrete," he said.
There will be some new asphalt on side roads, he added.
There will be no new intersections getting traffic signals, Lech said. The intersection of Hwy. 75 and Nebraska Highway 66 will get new traffic signals to match the new roadway.
"There will also be some work done to the traffic signals at Hwy. 75 and Avenue B in Plattsmouth," Lech said.
Plattsmouth Mayor Paul Lambert added, "It's great. This will put us closer to Omaha and for the residents in Beaver Lake and Murray it will really help them, a tremendous improvement for them. The big thing, though, will be traffic safety."
According to Lech, the total cost will be $44,396,375 with the state paying the majority. Plattsmouth has already bonded in excess of $1.2 million to pay for work within the city limits, Lambert said.
The project should be completed in the fall of 2023, Lech said.
He also added there will be a public pre-construction meeting on Thursday, June 17, from 4 to 6 p.m. at the Plattsmouth Community Center, 308 S. 18th St.