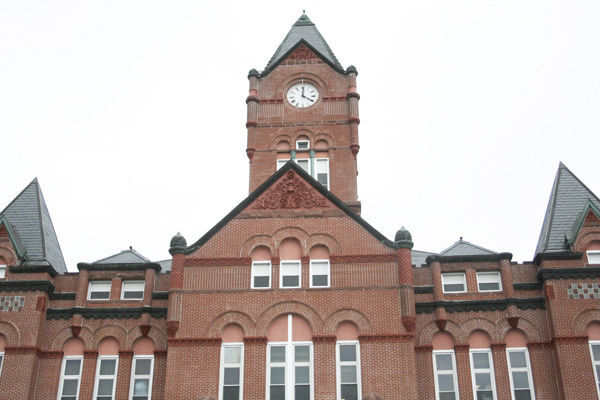 PLATTSMOUTH – A Louisville man who shot his adopted son twice during an argument in their home will spend multiple years in state prison.
Clarence S. Moxey, 54, appeared in Cass County District Court on Monday morning for a sentencing hearing. He pled no contest earlier this year to charges of first-degree assault and felony child abuse. Both Class II felonies carried a potential penalty range of 1-50 years in prison.
Emergency dispatchers received a domestic disturbance complaint involving Moxey and a 16-year-old teenager on July 20, 2020. A Cass County Sheriff's Office deputy responded to the call at 10:34 a.m. at a house on East Park Highway. The deputy was able to de-escalate the situation and left the house at 11:21 a.m.
The deputy was returning to Plattsmouth to visit with Cass County Attorney Colin Palm about the situation. He headed back to Louisville after he learned about a second incident at the house.
Palm told the court Moxey fired two shots at his son with a small-caliber handgun in the hallway of the home. A witness was in her bedroom and reported hearing the first shot. She left her room to investigate and watched Moxey fire his gun a second time at his son.
The teenager fell to the floor of the hallway after the first gunshot struck him in the abdomen. The second bullet struck him in the lower back.
A medical helicopter transported the 16-year-old to Bergan Mercy Hospital in Omaha. He remained in the hospital for many days for treatment of his injuries. He returned to the hospital this past fall and has continued to recover from internal injuries and scar tissue. Palm said the victim went to the hospital again this past week due to complications from his wounds.
CCSO deputies arrested Moxey and transported him to Cass County Jail. He has spent the past 323 days in jail on a bond of $500,000, 10 percent.
Palm told the court Monday that Moxey was fully responsible for the events of that day. He said several other children would have testified that Moxey had previously talked about possibly using a gun. He said the decision-making was "abhorrent" because the victim posed no threat and was not carrying any weapons.
"It's just unfathomable that he chose to get his firearm out and even point it at his son," Palm said.
Palm asked the court to issue a sentence of 20-25 years in state prison on both charges. He asked that both charges be served at the same time as part of a plea agreement. He believed Moxey was remorseful for his actions, but he said there needed to be significant consequences for firing a handgun at another person.
"In the end, it was a tragedy of his own making," Palm said.
Defense attorney Julie Bear said her client had received multiple letters of support from community members around the Louisville area. She said Moxey had been a longtime employee of a nursing home and had been a dedicated caregiver to many people.
"It takes a special person to work at a nursing home for 25 years," Bear said.
Bear said several actions between Moxey and the victim led to "extreme frustration" from her client about the situation at home. She said Moxey had no previous criminal history prior to the shooting incident.
"No one regrets these choices more than Mr. Moxey does," Bear said.
Bear asked the court to consider issuing a lengthy term of probation. She then asked the court to issue a sentence of five years in prison if probation was not a possible outcome.
Judge Michael Smith ordered Moxey to serve a term of 10-15 years in state prison on both charges. He will serve both charges at the same time and will receive credit for 323 days spent in Cass County Jail. He will have to spend approximately four years in prison before he becomes eligible for parole.