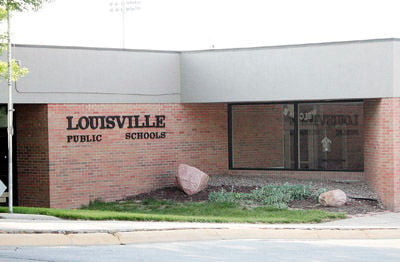 LOUISVILLE – Louisville Public Schools officials have announced a new property tax levy projection for the district's upcoming bond election.
Louisville Board of Education member John Winkler told The Journal the original levy numbers made it appear as though the bond would add 28 cents to the current school property tax levy for district residents. He said the new projection shows that the bond would add 16 cents to the property tax levy.
"It has been brought to our attention that outdated data/bond mill levy projections that were initially shared with the community a number of months ago are still being used by some to calculate the bond proposal's impact on property taxes," Winkler said. "This information is outdated and inaccurate and should be discarded as new updated data/bond mill levy projections have been produced and widely shared.
"Our main goal is to make sure everyone has the correct information to make informed decisions."
Winkler said the current total LPS property tax levy is $1.17. The new property tax levy would be approximately $1.33 if the bond issue passes.
"Consequently, if you were to use the old and incorrect data the proposed total LPS property tax levy would be inaccurately calculated at $1.45 instead of at $1.33," Winkler said. "By utilizing the old inaccurate data, you will undoubtedly inflate estimates of the impact of the bond on your property tax burden."
Winkler said the owners of a $200,000 home would see an annual increase of $320 in property taxes with the bond. This would be an increase of $26.67 per month.
Residential property is taxed at a rate of 92 to 95 percent of market value. Agricultural land is taxed at 75 percent of market value.
School board members unanimously passed a resolution May 18 to hold a special election for the bond issue on July 14. Voters will consider a bond issue not to exceed $30 million for several projects.
If the bond issue passes, the district would construct a new elementary school building for grades PK-5. It would include a gym that could host many community activities.
The bond issue includes a new vocational technology center that would have additional classrooms for subjects such as welding, culinary arts and medical technologies. The proposal also includes an expanded cafeteria, new ventilation systems and a renovated performing arts space.
Be the first to know
Get local news delivered to your inbox!