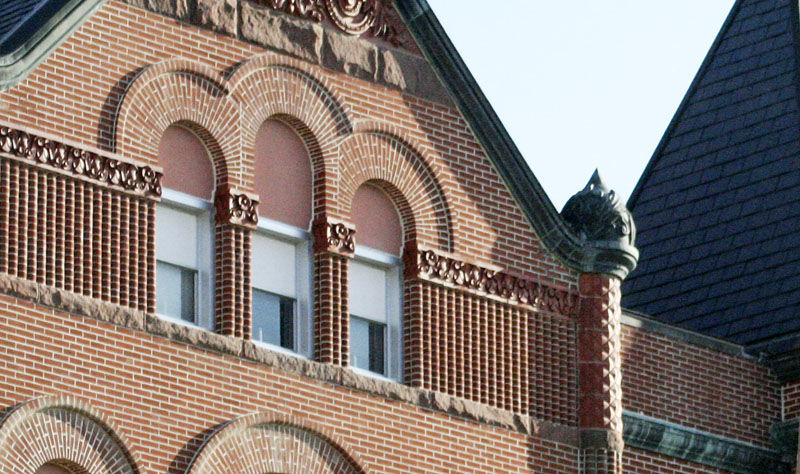 PLATTSMOUTH – A Weeping Water man who was convicted in 2018 of assisting his former girlfriend's suicide has allegedly asked to begin serving a jail sentence instead of probation.
Matthew J. Stubbendieck, 43, appeared in Cass County District Court Monday morning for an arraignment on probation violations. He initially said he wanted to represent himself, but the court appointed defense attorney Julie Bear to assist him. He then made a motion to deny the allegations contained in the state's case.
Cass County Attorney Colin Palm told the court the state had made a motion to revoke Stubbendieck's probation because of several statements he had made to authorities. Probation officials said Stubbendieck told them on Jan. 13 that he no longer wanted to be on probation and wanted to begin a jail sentence.
Stubbendieck has already served 90 days in jail as a consequence of not following probation orders. He has not completed required chemical dependency or co-occurring psychological evaluations, and he has failed to report to mandatory drug tests over the past year. He began serving his first jail sentence in October 2019.
You have free articles remaining.
A jury found Stubbendieck guilty of a Class IV felony charge of assisting suicide during an April 2018 trial. They listened to evidence that supported the state's assertion that he had helped Florida resident Alicia Wilemon-Sullivan, 38, end her own life in August 2017.
The state provided evidence that Stubbendieck had actively tried to obtain liquid morphine to help Wilemon-Sullivan with her suicide. They traveled to a remote wooded area near Weeping Water before she cut her wrists.
Stubbendieck stayed with her for nearly eight hours while she bled but he did not call authorities or emergency responders for help. He then left the scene as she died.
Judge Michael Smith had ordered Stubbendieck to begin serving four years of probation in June 2018. He was required to wear a continuous alcohol monitoring device, obtain chemical dependency and psychological examinations and attend moral recognition therapy.
Smith had also ordered Stubbendieck to immediately serve five days in Cass County Jail. He was also ordered to serve time in jail from Aug. 1-5 during each of the next four years. Those dates match the timeframe between Wilemon-Sullivan's death and Stubbendieck's first call to police telling them what had happened.
Stubbendieck currently owes $2,320.86 in probation and court fees. Smith ordered him to appear at an evidentiary hearing on his alleged probation violations on March 24.