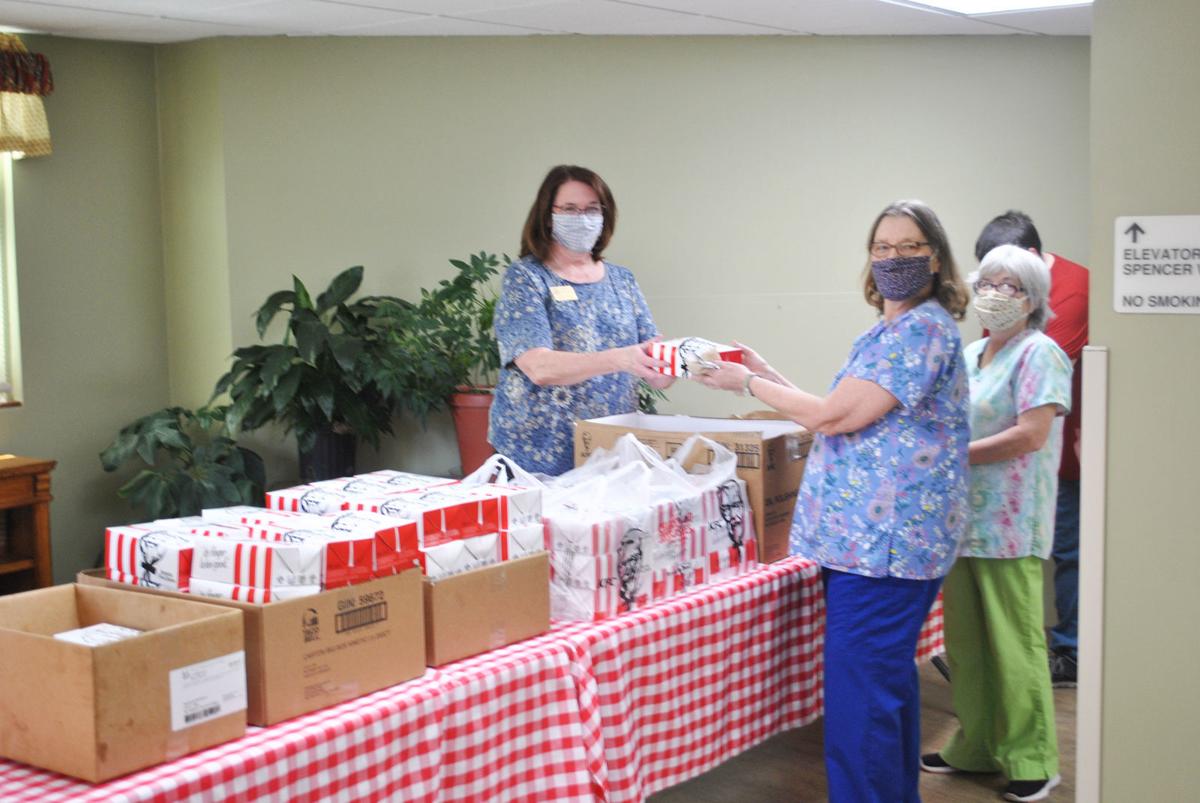 PLATTSMOUTH – In times like these it's important to be creative in helping others stay active while maintaining a safe distance.
That's certainly the case at the Nebraska Masonic Home in Plattsmouth where the facility has been in isolation since March 9.
"The staff members are trying to do what they can to entertain everybody," said Mary Russell, executive director. "It's boring to not go out from the room and not see others."
The home, located at 1300 Ave. D, is a private non-profit continuing care retirement community offering independent apartment living, assisted living, nursing care and Alzheimer's/dementia care for Free Masons and female relatives, such as wives, widows, mothers, grandmothers, sisters, daughters and granddaughters.
The facility is currently home to about 70 people, according to Russell.
Recently, the residents have enjoyed "hallway bingo" in which, according to Russell, residents sit at the door of their rooms with staff going up and down the hallway calling out bingo numbers.
"They see other residents, yet they're not mingling with the others," Russell said.
It's been going on once or twice weekly since the isolation began, she said.
The staff has also created a unique way of bowling featuring stacks of toilet paper rolls, with the residents, one at a time, throwing a plastic ball to knock down as many rolls as possible.
A staff member also plays a piano that can be moved on wheels to areas around the facility.
"The residents get to have entertainment," Russell said.
Of course, residents can stay in touch with family members in several ways, including iPads, social media and telephones.
Most importantly, none of the residents have come down with COVID-19, Russell said. All of the staff has taken the necessary safety measures, such as wearing masks, plus Russell also credits that to the early closure of the facility.
"We closed our doors on March 9 and we haven't had outside visitors."
Last week, to show appreciation for what she and her staff have done, the local KFC restaurant treated them all to a free lunch.
"We think it's fantastic, we're very appreciative," Russell said as she passed out the lunch boxes. "It's a nice unexpected surprise for everybody."
Be the first to know
Get local news delivered to your inbox!