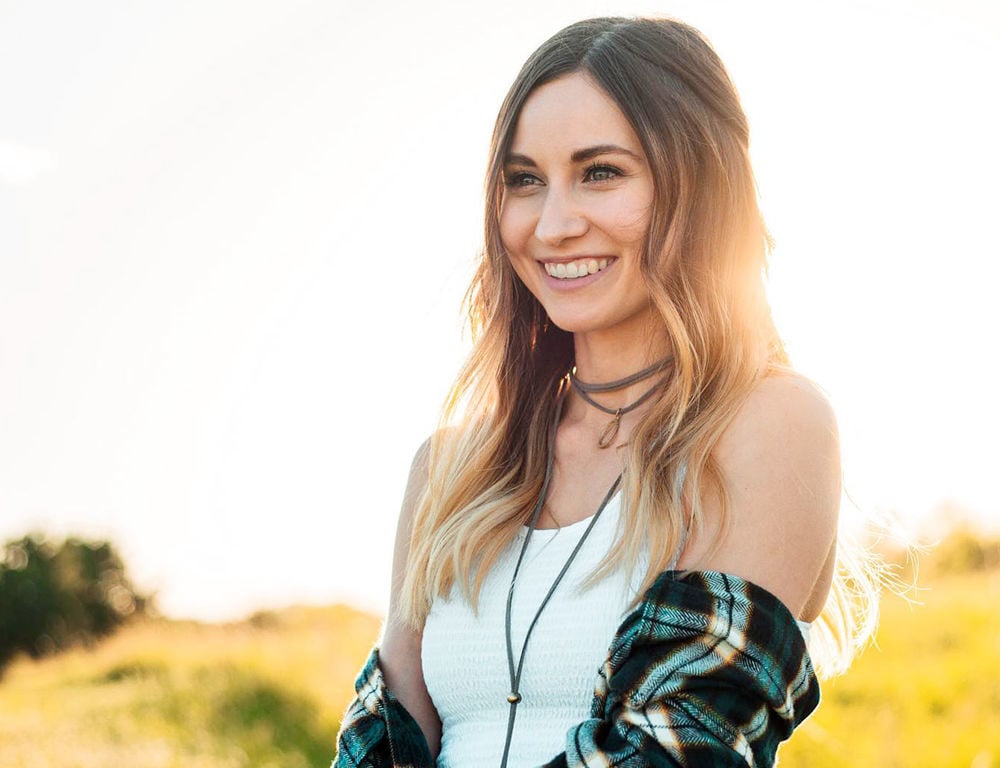 MANLEY – Kaylyn Sahs has gotten her country music career off to a promising start by partnering with some of the biggest names in the industry.
The Nebraska native will be partnering with the Lofte Community Theatre later this month to help the famous institution weather the COVID-19 crisis.
Sahs will hold a benefit concert at the Manley facility at 7:30 p.m. Saturday, June 27. Gates will open at 6:30 p.m. for the drive-in concert, which will take place outside due to health regulations from the coronavirus pandemic. Tickets will be $50 per vehicle and all proceeds will go to the Lofte Theatre. Residents can contact the Lofte at 402-234-2553 for reservations.
Sahs said she felt it was important to support the Lofte with her singing talents. She and her band had been scheduled to play inside the building this past March, but the concert was called off due to COVID-19 concerns. She wanted to return to Cass County after she became aware that the pandemic had caused significant financial trouble for the Lofte.
"My mom and I kept in contact with them over the past few months, and when we heard about their situation I knew I needed to do a show for them," Sahs said. "I really felt like I should do this and try to give back to them. I'm really excited about being able to help out."
Lofte Office Manager Nancy Bose said everyone associated with the theater was thrilled when they heard about the generous gesture. Sahs has shared the Lofte's story on her social media pages and has encouraged her friends and fans to attend.
"She's just a mountain of energy and has a really cool story," Bose said. "She's been really good to work with. I'm definitely looking forward to her concert."
Sahs has seen her career skyrocket since graduating from Bellevue East High School four years ago. She has opened shows for nationally-known country music acts such as Little Texas, Chris Lane and Tracy Byrd, and she will open for Grammy Award nominee Jo Dee Messina in Lincoln on Nov. 14. She has also performed at churches, fairs, theaters and concert halls across the Midwest and has earned many accolades for her work.
"What a great performance and strong, strong vocals!" Little Texas band member Del Gray said of Sahs. "Nashville pay attention, Kaylyn is here to stay."
"I'm really excited to see what the future holds for Kaylyn," award-winning Nashville singer Katrina Burgoyne said. "She is very driven and talented."
Sahs said it has been humbling to meet many of the industry's top musicians. Little Texas has sold more than seven million albums since the band's debut in 1992, and Byrd has penned a pair of number-one songs on the Billboard country music charts. Burgoyne has earned multiple honors in Australia and is now touring the United States.
"It's been really amazing," Sahs said. "It's been so cool to see how this journey has progressed and to see these types of opportunities come up. It's seriously been a dream come true. I've been so grateful for everything."
Sahs began singing at her church at age four and started playing the piano as an 8-year-old. Worship band leader Clint Whitney encouraged Sahs to expand her portfolio of musical abilities, and she began writing songs and playing guitar. Whitney, who now sings with the United States Air Force Band of the Golden West in California, has provided guitar lessons to Sahs over Skype for the past four years.
Sahs performed at the Tom Jackson Onstage Success Boot Camp in Nashville during her senior year of high school, and her positive experience there gave her additional confidence to pursue a music career. She capitalized on that momentum at a Nebraska State Fair talent contest in 2018. She won the Mega Star Award at the event, which included a prize package of creating a soundtrack of songs in Nashville.
Sahs released an extended play (EP) record called "Joy Ride" later that year, and she has penned popular singles such as "Country Side" and "Starstruck." She said she has gained inspiration for song ideas from many lifetime experiences. Her single "First In" is a tribute to emergency first responders, and she coped with the loss of her grandfather by writing a song in memory of him.
"I'll be thinking about something and suddenly get an idea of 'Oh, that would be nice to write about that,' and I'll try to take that and make it into a song," Sahs said. "It's fun to get creative with ideas like that, and it's great to sing about things that are really important to people.
"You can just feel it inside of you when you're singing something that will hopefully inspire people. That's a big goal of mine with all of this. Hopefully I can encourage other people and help them as much as I can."
That type of empathy and kindness drew her to the Lofte's plight. The facility had to cancel its first three productions of the regular season and several other events due to coronavirus concerns. The lack of revenue has caused budgetary challenges for the Lofte, which has been operating in Cass County since 1977.
"We haven't even been able to open this season," Bose said. "Everything's tough right now. We've been trying to do whatever we can to keep going. To have Kaylyn donate her concert for us is really special."
Several band members who will play with Sahs also have close ties to the Lofte. Drummer Adam Kovar has appeared on stage in multiple plays, and Mick Kovar co-wrote "Christmas at Leon's" with Lofte veteran Kevin Colbert in 2010.
"They're like family there, which makes this really cool," Sahs said. "It's great to have people on this team who care so much about the Lofte."
Sahs said she would like to see her career continue on an upward trend. Her long-term goal is to become a full-time artist with a calendar filled with tour dates across the country. One step in that process will take place June 27, when she will concentrate on making people smile in the Lofte Theatre parking lot.
"I can't wait to see how everything unfolds," Sahs said. "I just want to keep writing songs and keep growing as an artist. It's been a real blessing to get to be able to do this for people, and hopefully I'll be able to keep doing it for a long time."
Be the first to know
Get local news delivered to your inbox!