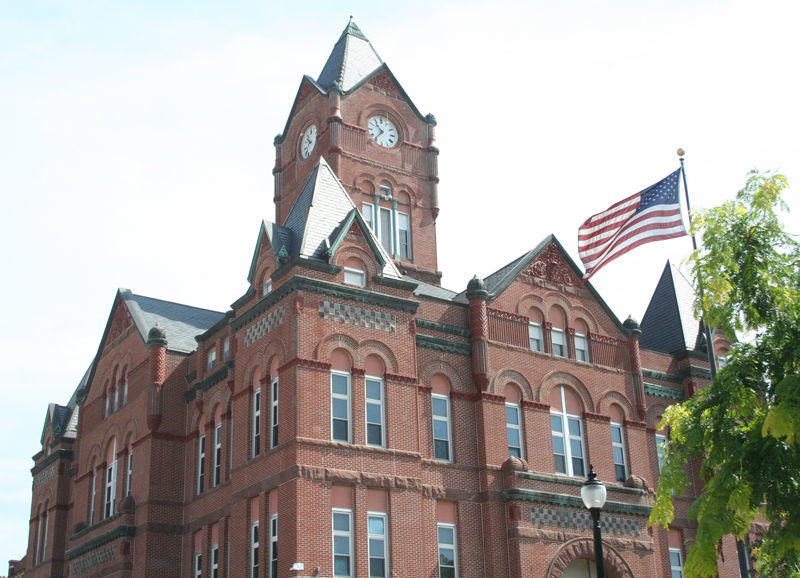 PLATTSMOUTH—The owners of a new venue for weddings and receptions will soon start taking bookings with the goal of having their new business up and operational early next year.
The Cass County Board of Commissioners on Tuesday approved a conditional use permit for Venue 1883, currently a vacant barn built in 1883, at 15006 42nd St. north of the Copper Dollar Cove subdivision.
"We're tickled and excited to bring a first-class venue to Cass County," said Mike Kramer, owner of Venue 1883, Inc.
His company will lease the venue's land on a 20-acre plot from Terry Buchholz.
There is a need for such a facility, Kramer said.
"The demand is so high," he said.
His company plans to renovate the barn that currently has three levels with the basement and first level each offering 3,200 square feet of space with the upper balcony having about 1,000 square feet, Kramer said.
"We are limiting capacity to 300 people," he said.
There will be plenty of parking on a gravel lot to be improved on the southwest corner of the property, he added.
Area residents did express various concerns about the project to the board.
These included increased traffic and noise levels, plus a possible disruption of nearby eagle nests.
In response, Kramer told the board that the expected noise level should not disturb the neighbors, and that his company has sought guidance with wildlife experts on ensuring the eagles remain in that area.
Actually, their nests are located on an adjacent property, not on Buchholz's land, Kramer said.
"We don't anticipate any issues with the eagles," he told the board. "We would like them to stay."
There would also be security on site for every event, Kramer said.
The barn has its own septic system for sewage and the water usage would be mainly just for restrooms.
The board approved some stipulations such as no fireworks or outdoor amplified music, and no parking within 200 feet of 42nd Street.
All events must conclude by midnight.
Commissioner Jim Peterson believes there is a need for such a facility in the county.
"We're limited in the number of facilities that can be rented," he said. "It makes a nice addition to the county."
Kramer added, "People are looking for a unique place to create first memories as a married couple."
A public open house is planned at a later date to celebrate the opening of the venue, he added.
For more information, call Kramer at 402-216-8716.
Be the first to know
Get local news delivered to your inbox!