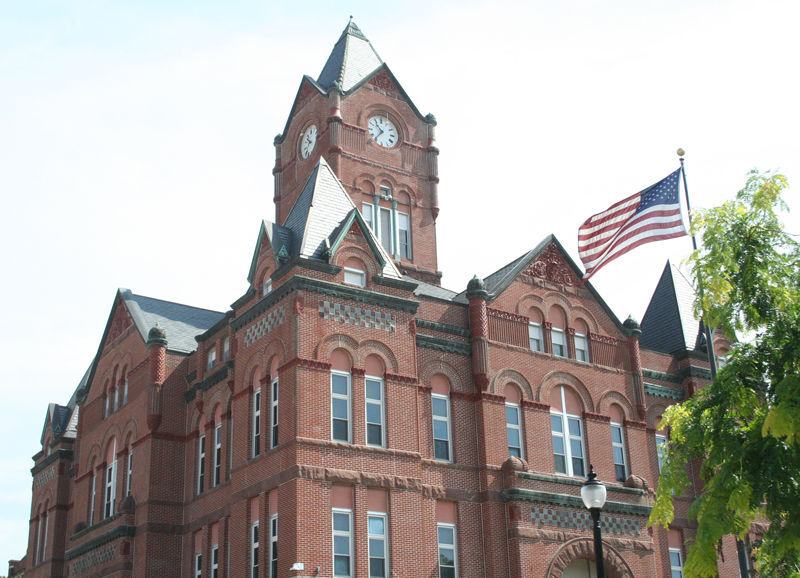 PLATTSMOUTH – An Omaha man who drove in Plattsmouth last fall with two open vodka containers in his car was sentenced Monday morning.
Christopher C. Sayers, 43, appeared in Cass County District Court for a sentencing hearing. He pled guilty in March to a Class W misdemeanor charge of driving under the influence of alcohol-third offense.
The state agreed to dismiss two infractions and one Class III misdemeanor as part of a plea deal. Prosecutors also agreed to remain silent at Monday's sentencing hearing.
Sayers was driving southbound on Highway 75 in Plattsmouth on the evening of Sept. 25. A Cass County Sheriff's Office deputy noticed a headlight was not working on the vehicle. He pulled over the car just south of Osage Ranch Boulevard at 9:22 p.m.
The deputy spotted a 1.75-liter bottle of Barton vodka on the floorboard of the rear passenger seat. The bottle was open and was approximately half-full. The deputy also saw an open shooter bottle of Finlandia vodka in the center console in front of the gear shift.
The deputy asked Sayers to take field-sobriety tests outside of the vehicle. Sayers was arrested and transported to Cass County Jail after he showed signs of impairment. A chemical test conducted at the jail revealed a blood-alcohol content level of .160.
Sayers had previously been convicted twice of driving under the influence of alcohol. The two previous cases took place in Douglas County in 2014 and 2015.
Defense attorney Joseph Howard told the court Sayers had been sober for the past six months and had completed an outpatient treatment program. He said his client had zero violations with his ankle monitor and GPS device and had obtained a chemical dependency evaluation. He has also been volunteering with a local community boxing club five days a week.
"He's doing everything that you want to see and then some," Howard said.
Judge Michael Smith ordered Sayers to serve 130 days in Cass County Jail. He will receive good-time credit for the 68 days he has already served. This means he will have to serve an additional five days in jail.
Sayers will pay all court costs and a mandatory $1,000 fine. He will have his driver's license suspended for 15 years. He will be eligible to apply for an ignition interlock device after 45 days without driving.