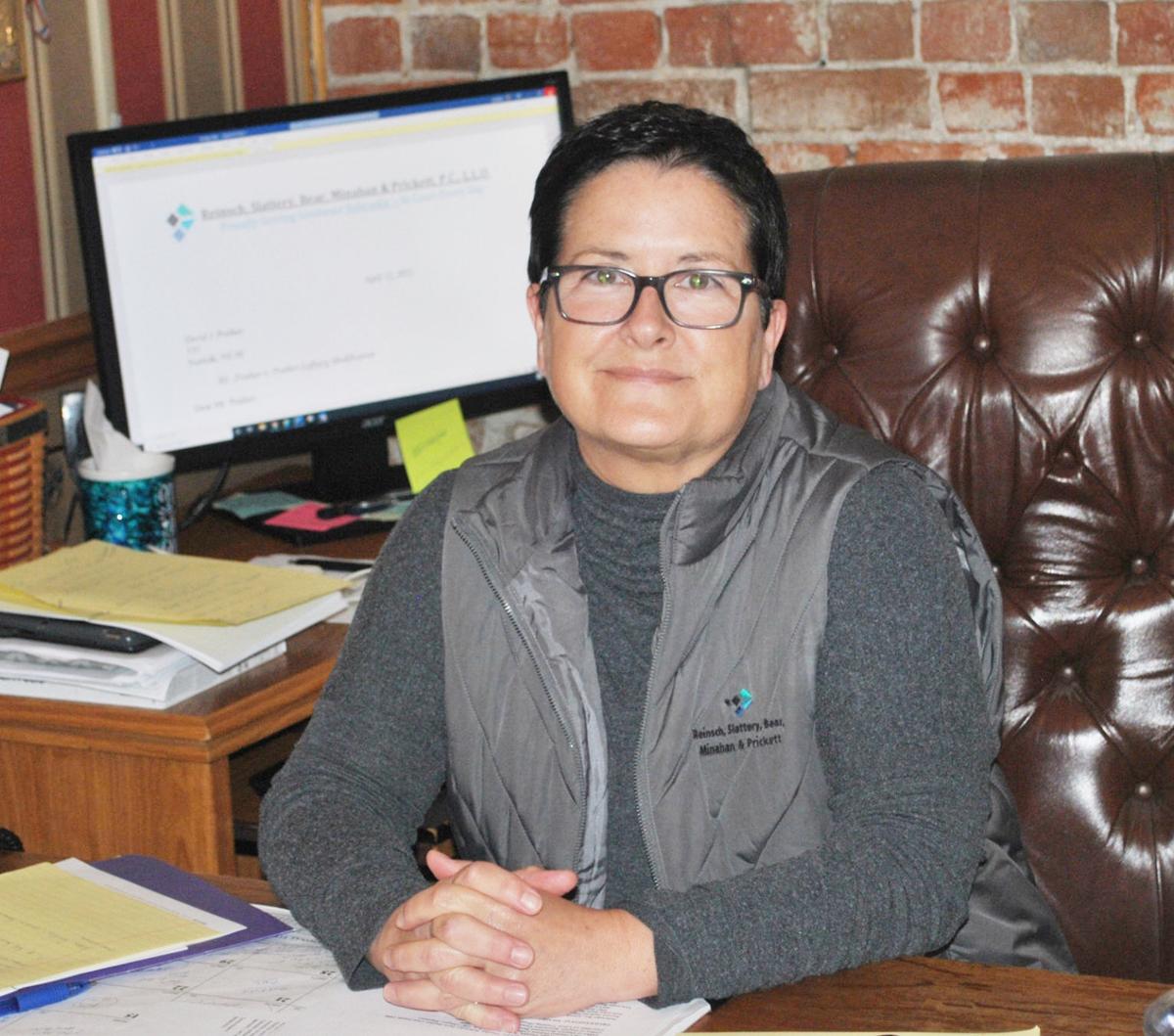 PLATTSMOUTH – Plattsmouth lawyer Julie E. Bear has just joined a very exclusive club.
She recently became a Fellow of the American College of Trial Lawyers, one of the premier legal associations in North America, and so exclusive that membership cannot exceed one percent of the total lawyer population of any state or province.
"It's a huge honor for me," Bear said. "I was surprised and tremendously humbled for this selection."
The induction ceremony at which Bear became a Fellow took place online during the college's 2021 spring meeting that had a total attendance of 633.
Founded in 1950, the college is composed of the best of the trial bar from the United States, Canada and Puerto Rico. Fellowship in the college is extended by invitation only and only after careful investigation to those experienced trial lawyers of diverse backgrounds, who have mastered the art of advocacy and whose professional careers have been marked by the highest standards of ethical conduct, professionalism, civility and collegiality. Lawyers must have a minimum of 15 years of trial experience before they can be considered for fellowship.
An Omaha attorney nominated Bear and her selection came as a surprise.
"I started getting congratulatory emails before the official announcement and I said, 'What is this?'" Bear recently recalled. "I was taken aback."
When Bear looks at all the distinguished attorneys that she now joins in this exclusive club, it "takes my breath away."
She'll attend two meetings a year with the opportunity to meet other such lawyers both statewide and national.
Bear mentioned that every U.S. Supreme Court justice has been a member since the college was founded.
The importance of education was stressed by her mother, Bear said.
"She stressed in me to identify a career path early in high school and I decided to go to law school."
Bear is a lawyer in the Plattsmouth firm of Reinsch, Slattery, Bear and Minahan, working there for more than 30 years.
"I went to work for two great attorneys, Bill Reinsch and Mike Slattery," she said.
Bear is also the Cass County public defender.
Bear said she is committed to giving back to her community.
"I hope I leave it better when my work is done."