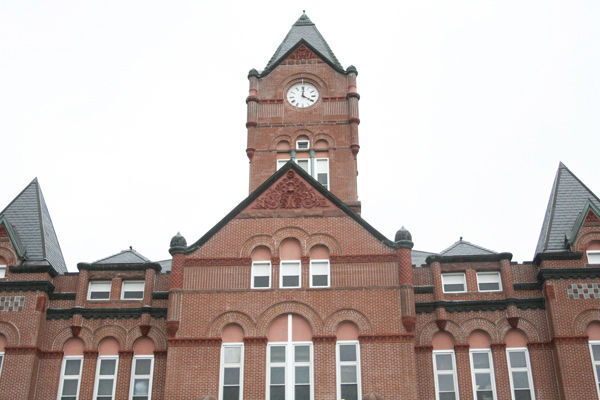 PLATTSMOUTH – A man who drove drunk on Highway 75 before stopping at his Plattsmouth home entered pleas to two charges Tuesday morning.
Michael M. Sullivan, 52, accepted a plea deal in Cass County District Court. He pled no contest to a Class W misdemeanor charge of driving under the influence of alcohol-third offense. He also pled no contest to a Class I misdemeanor of fleeing to avoid arrest.
Prosecutors reduced their original Class IIIA felony charge of DUI-.15+-third offense in exchange for his pleas. There was no agreement regarding sentencing recommendations.
Deputy County Attorney Richard Fedde told the court a resident called authorities after spotting Sullivan's vehicle on Highway 75 at 5:31 p.m. April 29. The caller said Sullivan was driving in a reckless manner and was swerving in and out of lanes while crossing over the Platte River.
The emergency dispatch center alerted Cass County Sheriff's Office deputies about the situation. A CCSO deputy spotted Sullivan in his white Ram pickup at the intersection of Highway 75 and Oak Hill Road. Sullivan stopped at the intersection for a moment, but he then drove through a red traffic light in the southbound lanes.
Sullivan continued on the highway before turning left at the intersection of Highway 75 and Highway 66. The deputy saw him swerve from the left lane into the right lane as he approached the roundabout by Plattsmouth High School. He drove halfway around the roundabout before exiting on West 8th Avenue.
The deputy activated his siren after Sullivan struck the curb near Plattsmouth Animal Hospital and continued southbound. He turned on Pleasant Drive and ignored the siren until he pulled into his driveway at his home on Thayer Street.
Fedde said the deputy approached Sullivan and noticed that his speech was slurred. Sullivan said he had "a couple beers" earlier in the day. He was unsteady on his feet and failed several field sobriety tests.
The deputy administered a preliminary breath test because he suspected Sullivan had been drinking a large amount of alcohol. The blood-alcohol content (BAC) level of the preliminary breath test was .318. Authorities later conducted a chemical breath test at Cass County Jail. The BAC level of that exam was .280.
Plattsmouth police officers also arrived on scene and searched Sullivan's car. They found a flask containing alcohol between the driver's seat and center console.
Fedde said Sullivan had been convicted of driving under the influence in Cass County twice in the last nine years. The first conviction took place in June 2012 and the second happened in February 2015.
Sullivan remains free on a bond of $85,000, 10 percent. He will return to court for a sentencing hearing on Nov. 1.