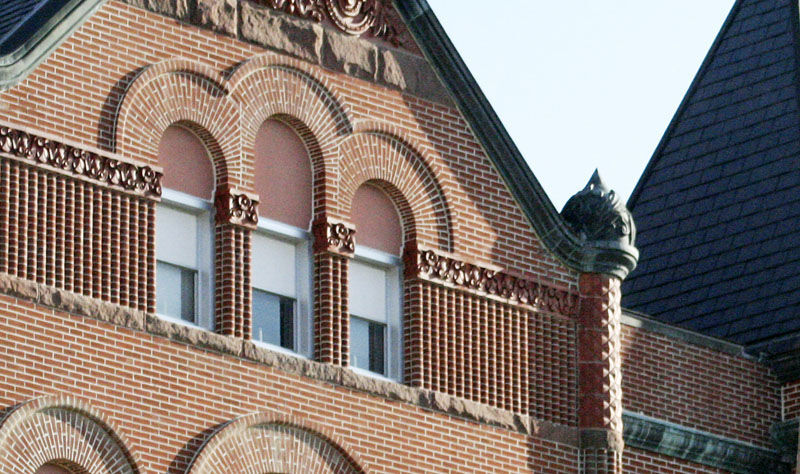 PLATTSMOUTH – A Plattsmouth man who tried to leave the state in order to avoid meeting probation requirements will spend time in Cass County Jail.
Tylor J. Barrow, 29, appeared in Cass County District Court on Monday morning for a sentencing hearing. He admitted in early April that he had violated terms of his probation.
Barrow began serving 24 months of probation in September 2019 for a Class I misdemeanor charge of attempted possession of controlled substance-methamphetamine. He was ordered to abstain from alcohol, take part in an intensive outpatient treatment program and complete mandatory drug and alcohol tests.
Prosecutors asked the court to revoke Barrow's probation after they learned he had violated many of those requirements earlier this year. He tested positive for alcohol on March 1 and March 10 and missed six other tests from Jan. 29 through March 18. He missed a scheduled office appointment with probation officials on March 22, and he did not complete his mandatory intensive outpatient treatment program.
Barrow was arrested in Lincoln County on March 24. Police charged him with driving under the influence of alcohol-.15+ and took him to jail. They also impounded his car after his arrest. Barrow allegedly had a blood-alcohol content level of .267 when he was driving near North Platte.
Barrow later told probation officials he was trying to flee the state in order to avoid probation. Authorities learned he first wanted to go to Colorado before making his way to California.
Deputy County Attorney Richard Fedde asked the court to send Barrow to jail. He said the circumstances surrounding the incident in North Platte made it unlikely Barrow would want to complete his probation.
"The defendant is not a suitable candidate for probation," Fedde said. "I'd ask for one year in jail with credit given for 19 days already served."
Defense attorney Julie Bear said her client had a limited criminal history and had performed well on probation for the first 18 months. She said he had completed two months of an intensive outpatient treatment program and had followed many other terms. She asked the court to either keep Barrow on probation or issue a short jail sentence.
"I think a one-year sentence should be reserved for someone who has not done anything on probation," Bear said. "Mr. Barrow has done quite a bit."
Judge Michael Smith ordered Barrow to serve a 90-day sentence in Cass County Jail. He will spend approximately 34 days in jail before becoming eligible for release.