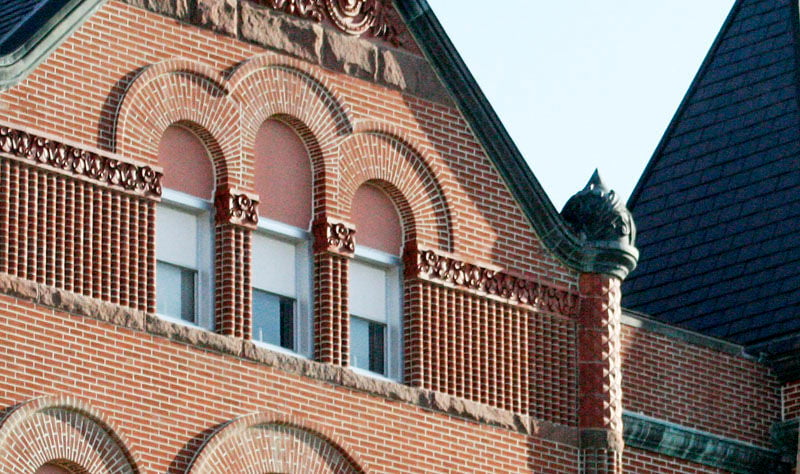 PLATTSMOUTH – A Plattsmouth man who choked a female victim in a car last year will spend time in state prison for the crime.
Kaleb M. Mather, 29, appeared in Cass County District Court on Monday morning for a sentencing hearing. He pled guilty this past November to a Class IIIA felony charge of domestic assault-third degree-subsequent offense.
Mather also admitted in November that he had two prior domestic assault convictions. Both criminal offenses took place in Sarpy County. The first domestic assault happened in October 2017 and the second occurred in February 2020.
A Plattsmouth police officer responded to a report of a car accident at the intersection of South 2nd Street and 7th Avenue at 7 a.m. March 15, 2020. The officer found the vehicle had struck a tree and was abandoned. It came back as being registered to a female from Gretna.
The officer contacted the female's mother about the car. The mother told the officer she had received text messages from her daughter saying that Mather had assaulted her in the car.
Fedde said the officer learned Mather was at a party with his girlfriend the previous evening. The female said he had been taking vodka shots before he began arguing with her. Mather charged her at one point and twisted her wrists hard enough to cause them to swell.
Fedde said Mather then took the victim's car keys and got into the driver's seat of her car. The female convinced Mather to let her inside the car, but she was unable to convince him to stop driving. He then reached over from the driver's seat and began choking her with his hands. The victim said it became hard for her to breathe. One of his hands also struck her lip and caused it to bleed.
Mather crashed the car and then left the scene. The female attempted to drive her car home, but it only traveled several blocks before breaking down due to the damage from the crash.
Authorities later arrested Mather and transported him to Cass County Jail. He spent nine days in jail before posting bond.
Deputy County Attorney Richard Fedde told the court Monday that Mather's criminal history warranted a prison sentence. He said Mather had spent 290 days in jail on his second domestic assault conviction, but he did not believe that had left an impression on him.
"He has not learned from the first domestic assault and he has not learned from his second domestic assault," Fedde said. "I'm not sure he's learned anything from his third time through either."
Fedde asked the court to order a sentence of three years in state prison on the charge. He also requested restitution in the amount of $4,000 for the damaged car.
Defense attorney Julie Bear said she did not feel a prison sentence of that length was warranted. She said her client acted very differently whenever he consumed alcohol. She asked for a lighter sentence in order to help him begin to seek treatment for his alcohol abuse.
"I think alcohol is largely at the root of that issue," Bear said.
Judge Michael Smith ordered Mather to serve 18 months in the Nebraska Department of Corrections. He will have to serve approximately nine months before he would become eligible for parole.
Mather must pay $4,000 in restitution and will be required to spend 12 months on post-release supervision. Smith granted Mather's request to turn himself in at Cass County Jail at 6 p.m. Friday, June 11.