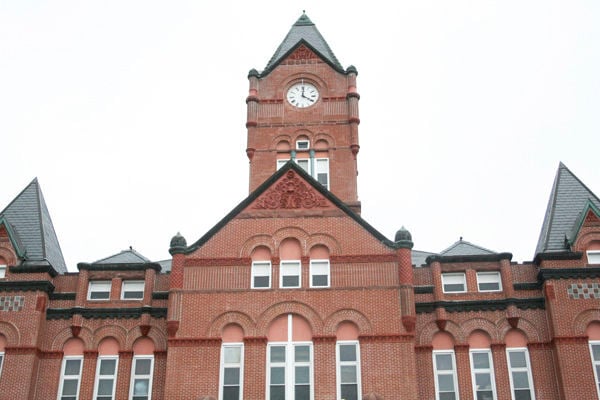 PLATTSMOUTH – A Plattsmouth man who pled guilty to his fourth lifetime drunk-driving offense earlier this year will spend time in jail for his actions.
Nicholas W. Endorf, 31, appeared in Cass County District Court on Monday morning for a sentencing hearing. He pled guilty in February to a Class W misdemeanor charge of driving under the influence of alcohol-third offense.
Prosecutors reduced their original charge of DUI-fourth offense as part of a plea agreement. Endorf had been charged with DUI three times during the previous ten years in Douglas County.
A Plattsmouth police officer was on duty during the overnight hours of Nov. 26. He answered a call from a local resident who said someone was passed out in a car in the 500 block of Avenue D.
The officer found Endorf asleep behind the wheel of the car with the engine running. He woke him up and asked him how many drinks he had that night. The officer said Endorf responded with the phrase, "Too much."
Endorf displayed bloodshot and watery eyes and had a strong odor of alcohol. The officer arrested him at 2:30 a.m. after he failed several field-sobriety tests. A chemical breath test conducted at Cass County Jail revealed a blood-alcohol content level of .203.
Deputy County Attorney Steven Sunde told the court he was concerned about Endorf's decision-making skills and his history of drinking and driving. He felt Endorf's battle with alcoholism was not a valid excuse for operating a motor vehicle while intoxicated.
"Relapse can happen. I understand that," Sunde said. "But if you're going to relapse, you don't get behind the wheel."
Sunde said the state wanted to send a strong message to community members that drinking and driving is unacceptable, and especially so for a repeat offense. He asked the court to impose a statutory sentence beyond the mandatory 30-day term for a third DUI. He also asked for a 15-year revocation of Endorf's driver's license.
Defense attorney Joseph Naatz told the court Endorf was a U.S. Navy veteran and was employed at Iowa Western Community College. He said his client had made valuable contributions to the academic community and had been trying to address his issues with alcohol.
"He's a good candidate for probation," Naatz said.
Judge Michael Smith told Endorf his DUI history was not good, but it had been more than four years since his last offense. He said that was the primary reason for a probation sentence instead of a longer jail sentence.
Smith ordered Endorf to spend the next 24 months on probation. He must pay court costs, monthly probation fees and a mandatory $1,000 fine, and he will have his driver's license suspended for 15 years. He will be able to obtain an ignition interlock device after 45 days.
Endorf must attend a Mothers Against Drunk Driving victim impact panel and wear a continuous alcohol monitoring device. He will be required to attend Alcoholics Anonymous meetings and complete a Level I outpatient treatment program. He will also be required to abstain from alcohol for the next two years.