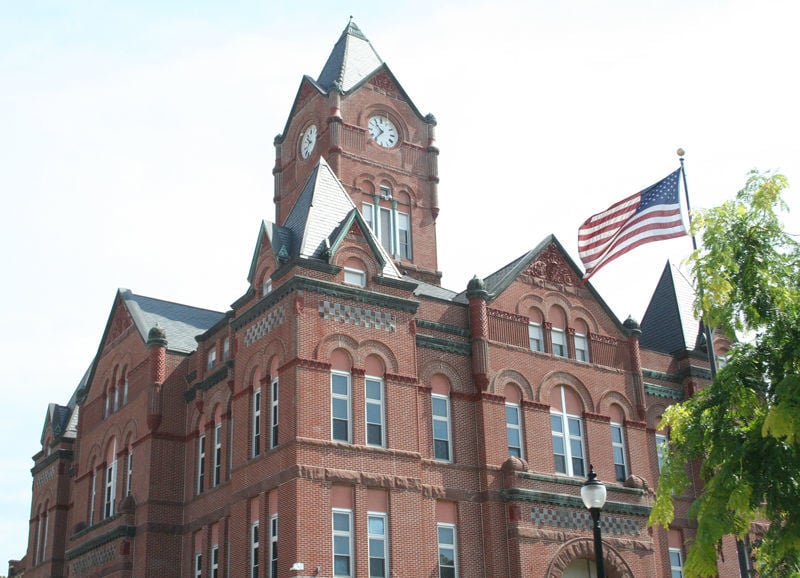 PLATTSMOUTH – A Plattsmouth native who stopped following all of his post-release supervision requirements earlier this year appeared in court Monday morning.
Branden A. Anstey, 28, took part in an admission hearing in Cass County District Court. Prosecutors made a motion to revoke his post-release supervision after learning he had disregarded all of his commitments. Anstey admitted to all of the state's allegations at the hearing.
Anstey began serving probation in Cass County in 2017 for a Class IV felony conviction of possession of controlled substance-methamphetamine. He was ordered to spend 48 months in a Specialized Substance Abuse Supervision (SSAS) form of probation.
He was ordered to obey all laws, abstain from alcohol and drugs and stay away from gambling and drinking establishments. He was also required to remain in Nebraska unless he received permission from authorities to travel outside the state.
The court extended his probation by six months in January 2018 after Anstey told probation officials via texts that he had been drinking and taking drugs. He also said he had traveled to a Council Bluffs casino without permission.
Council Bluffs police arrested Anstey after they found a plastic baggie containing 1.9 grams of methamphetamine on a casino floor. Their investigation revealed Anstey had been the owner of the baggie.
You have free articles remaining.
Anstey was jailed in September 2018 after he and Omaha resident Ronald S. Hoschar were inside a stolen car that traveled from Omaha into Council Bluffs. Pottawattamie County deputies arrested both men after the car went out of control and crashed near DeSoto Avenue. Anstey had warrants out of Pottawattamie County for possession of controlled substance and unauthorized use of credit cards at the time.
District Court Judge Michael Smith revoked Anstey's probation at a hearing in October 2018. He ordered Anstey to serve 12 months in the Nebraska Department of Corrections. Smith also ordered Anstey to spend 12 months on post-release supervision after completing his prison sentence.
Anstey was released from prison in February 2019 after receiving credit for time already served. He was supposed to begin his post-release supervision obligations at that point but he failed to do so.
Anstey stopped reporting to the Lancaster County Probation Office and failed to comply with Lancaster County's drug and alcohol testing program. He was terminated from the Curtis Center Transitional Housing Program in Lincoln on Feb. 25 after he stopped reporting to the facility.
Authorities issued an arrest warrant for Anstey after he failed to appear for a Cass County arraignment hearing. It was the seventh time since December 2016 that authorities had issued an arrest warrant for him.
Anstey was arrested on the warrant in Douglas County earlier this fall. He has spent the past 42 days at the Douglas County Correctional Center. Authorities transported him from Omaha to Plattsmouth for Monday's hearing.
Defense attorney Angela Minahan told the court Anstey wanted to have his sentencing hearing "sooner rather than later" because he wanted to put the court case behind him. Smith set a sentencing date of Jan. 6 for the hearing.