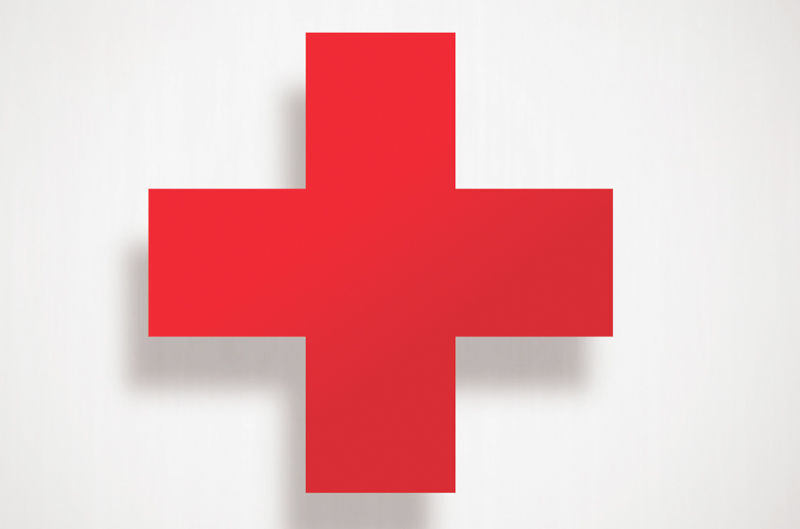 PLATTSMOUTH – Here is a "really good story" as one Plattsmouth official put it concerning a recent call for help to city rescue personnel.
Early last Friday morning, crews were dispatched to a residence for a female in active labor, according to Shane Lohmeier, director of Plattsmouth's EMS department.
"Upon arrival, the patient was found to be in the front yard on the ground in active labor," he said in a report provided by city officials.
The crews immediately recognized that delivery was imminent, Lohmeier said.
While assisting with the delivery a major complication was noted, he said.
"The cord was wrapped around the baby's neck. The crew acted swiftly and performed the necessary emergency procedures to free the cord from around the baby's neck."
Unfortunately, the newborn had already gone into cardiac arrest, Lohmeier said. However, the crew was able to finish the delivery and immediately began neonatal (newborn) resuscitation.
"Baby and mother were separated as the baby required much more care initially. During transport, the crew was able to successfully resuscitate the newborn, which was crying and pink upon arrival at the ER."
The mother was successfully transported in a separate ambulance and remained stable throughout the transport, Lohmeier said.
"What this crew did was nothing short of extraordinary," he said. "I want to not only highlight these individuals and the amazing work they did, I also want to point out that this would not have been possible without our increased level of staffing.
"Having the appropriate level of manpower in the station and ready to respond at a moment's notice changed something that may have been a tragedy and turned it into the best possible outcome. Due to the increased staffing and local volunteers, we were able to respond in the middle of the night with two ambulances," Lohmeier said.
According to Lohmeier, a crew arrived within five minutes of being called, with the delivery occurring within four minutes after arrival.
The resuscitation of the baby immediately started with all of this occurring within 10 minutes of the initial call time.
"This is just one example of the many positives that have come from increasing our staffing," Lohmeier said. "This level of proficiency and rapid response times would not be possible without the support of our city leadership. Plattsmouth EMS would like to thank all involved for putting us in a position to be successful and impact lives wherever we can."
At Monday's City Council meeting, City Administrator Erv Portis said of this effort, "That's a really, really good story."