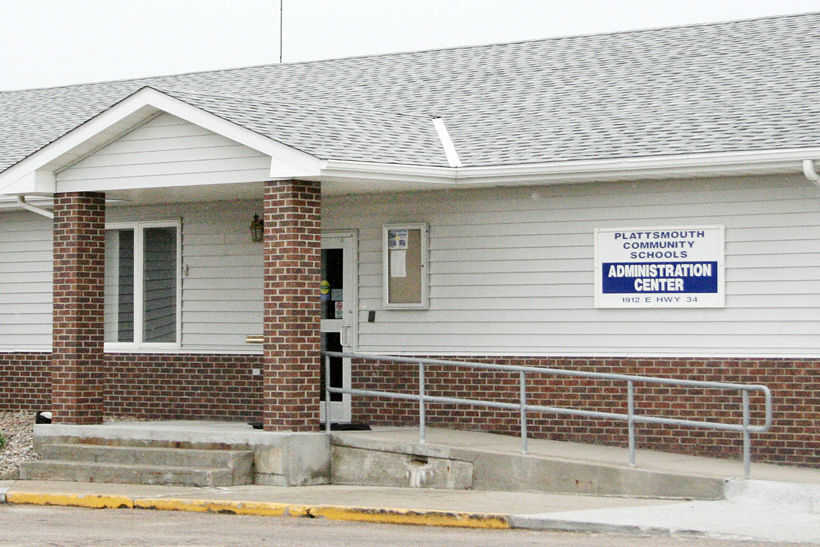 PLATTSMOUTH – Students at Plattsmouth Community Schools will follow a series of safety protocols designed to keep them healthy as they begin the new academic year.
Plattsmouth school officials have unveiled numerous health measures for students and staff members to follow during the coronavirus pandemic. The protocols are different at each of the district's school buildings due to the wide range of student needs and maturity levels.
Plattsmouth Board of Education members, Plattsmouth Superintendent Dr. Richard Hasty and multiple teachers and staff members have spent several months creating a back-to-school safety plan. They have consulted with the Sarpy/Cass Health Department and are using the department's coronavirus safety dial as a guide for current and future actions.
"At this time, based on current information from the Sarpy/Cass Health Department, we plan to start with 100 percent of our students in-person with a mask requirement and other guidelines that are defined in our reopening protocols," Hasty said. "This education model is the yellow (moderate risk) level on the PCS Return to School Protocols. Please understand that we are in a very fluid environment with COVID-19 and our reopening structure could change based on guidance from the health department."
The health department's coronavirus dial includes four colors: green, yellow, orange and red. If department officials feel there is a low risk of people contracting COVID-19, they will place the dial's finger in the green section. Yellow indicates moderate risk, orange indicates high risk and red indicates severe risk.
Hasty said school teams have been creating policies for different age groups. For example, high school students move from classroom to classroom for their subjects throughout the day, while elementary students spend most of their day in one classroom with one teacher.
"Our principals and other staff members have been working on building plans that include specific details about what many of these protocols will look like in each of our buildings while considering the varying development need of our students," Hasty said. 'Please be patient with them as they finalize the specific guidelines for each building."
The first day of school will be Aug. 12 for students in grades 1-9 and Aug. 13 for students in grades 10-12. Students in afternoon kindergarten will start Aug. 12 and those in morning kindergarten will start Aug. 13. Plattsmouth Early Childhood Center students will begin classes on Aug. 18.
Classes will begin at normal times each day, but there will be different dismissal times than in previous years. Hasty said the guidelines on the yellow plan call for the middle school and high school to dismiss classes at 3 p.m. The elementary school will have staggered dismissal times each day. Plattsmouth Elementary School Principal Amy Petricek will distribute these times to parents.
Hasty said supervisors at Plattsmouth Early Childhood Center and Plattsmouth Learning and Universal Support Center will also distribute dismissal times to parents of children in those buildings.
Hasty said the district is offering an online option for parents who are not comfortable with sending their children to school for in-person instruction. The remote learning will follow the same curriculum as in-person education.
Hasty said district officials are hoping to make the most of the lessons they learned this past spring. Students and teachers had to finish the 2019-20 school year away from campus after the coronavirus pandemic began to impact Nebraska.
"We learned a lot from the quick switch to remote learning in the spring that will help inform improvement in our remote learning for the fall of 2020," Hasty said.
Plattsmouth protocols for the yellow portion of the COVID-19 dial include a mask requirement. Masks will be mandatory for all students, staff and visitors with exceptions for health and religious reasons as required by law.
Hasty said masks must follow the dress code policy, must be made of cloth and must cover the nose and mouth. Students, staff members and visitors will not be allowed to wear bandanas as those violate the school's current dress code.
The district will provide cloth masks for students who need them, and custodians will bag and launder the masks each day. Families are allowed to provide their own cloth masks, but they will be responsible for putting them in their own laundry.
Hasty said there will be times during the day when students and staff will be allowed to temporarily take off their masks. These include eating breakfast and lunch in the cafeteria, taking part in physical education classes and being in other physical activities. They may also remove masks when physical distancing outside or during scheduled breaks with staff permission.
Under the yellow guidelines, families and visitors may only come inside the school buildings for NSAA-approved extracurricular activities or for events required by policy or law. Students may also not visit school buildings where they are not enrolled in classes.
Employees who either contract COVID-19 themselves or are subject to quarantine because a family member contracts it will receive paid sick leave. An employee will be able to receive two weeks of paid sick leave through the Families First Coronavirus Response Act.
Students and staff who travel outside Nebraska's borders but stay inside the United States will not be required to quarantine for 14 days upon their return. Hasty said the current directed health measure for Cass County references a 14-day quarantine for international travel, but there is no quarantine requirement for out-of-state travel.
The district's four full-time school social workers and licensed mental health practitioners will be available at the early childhood center, elementary school, middle school and high school. Hasty said Bri Renninger, Sarah Coniglio, Sara Barada and Keryl Mines would be able to help students with any social and mental health needs.
"They have extensive experience working with social/emotional and mental health issues," Hasty said. "They also serve on our district crisis response team. If you know of someone in need of assistance or have questions about social/emotional and mental health related to COVID-19 for students, parents/guardians or staff members or any other matter, please contact any of our four school social workers."