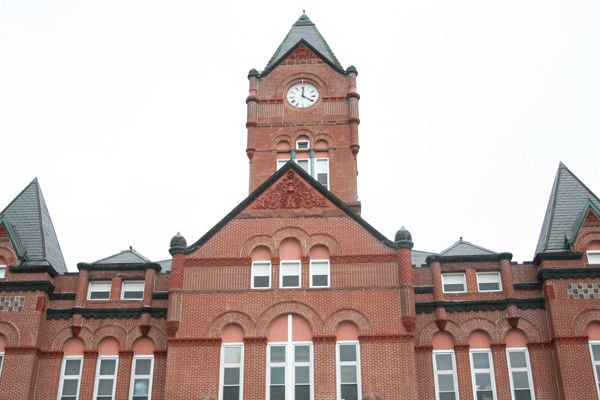 PLATTSMOUTH – A Plattsmouth woman will be required to pay more than $100,000 in restitution to the Nebraska Department of Revenue for failing to pay sales and income taxes.
Kylie L. Blecke, 44, appeared in Cass County District Court on Monday morning for a sentencing hearing. She pled guilty to two felony charges in May as part of a plea bargain.
Blecke entered guilty pleas to Class IV felony counts of sales tax collection violation and income tax evasion. She also agreed to pay $119,504.38 in restitution.
Cass County Attorney Colin Palm said in May that Blecke had not obtained a proper license from the Nebraska Department of Revenue to collect sales tax for her cleaning business. Investigators contacted her in November 2017 to examine her business records, but she did not give accurate statements to them at the time.
Authorities learned Blecke had collected more sales tax from her customers than she had reported on her individual and business tax documents. She had also under-reported her business gross receipts by a large amount on her tax forms.
Investigators determined the state had lost $56,527.00 in income tax revenue from Blecke from 2015-17. They also determined the state had lost $62,977.38 in sales tax revenue from April 2016 to May 2018.
Palm asked the court Monday to sentence Blecke to five-year probation terms on each charge. He said it would take ten years for her to settle the entire debt if she paid $1,000 per month.
"The reason for the length of the recommended probation is because the amount of restitution is rather high," Palm said. "We figured it will take a long time to pay that off."
Palm said Blecke's light criminal history also made her a good candidate for probation. He said the state would accept larger restitution payments each month if Blecke's business was doing well.
Defense attorney Michael Bianchi said his client had not been intentionally withholding money. She participated in two audits of her business and met with Nebraska Department of Revenue personnel in Lincoln to discuss the issue. She has been paying her sales tax on a monthly basis over the past 15 months instead of on a traditional quarterly basis.
Judge Michael Smith ordered Blecke to serve ten years on probation. She will be required to pay $1,000 per month for her restitution, and she must complete a financial management program and small business ownership class. She will also be required to obey the law, abstain from alcohol and pay all court costs.
Be the first to know
Get local news delivered to your inbox!