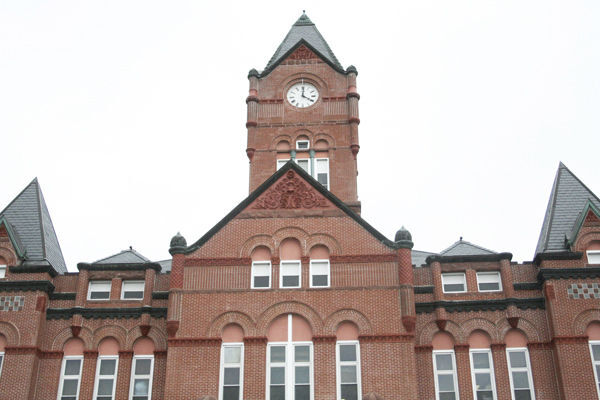 PLATTSMOUTH – An Omaha woman who drove drunk near Buccaneer Bay and then tried to flee from authorities pled guilty to two charges Monday morning.
Christina M. Ozanne, 40, accepted a plea agreement during an appearance in Cass County District Court. She pled guilty to one Class W misdemeanor of driving under the influence of alcohol-third offense and a Class IV felony of driving under suspension-felony.
The state agreed to reduce its original felony charge of DUI-.15+-third offense in exchange for her pleas. Prosecutors also agreed to dismiss one traffic infraction and three misdemeanor charges. These included obstructing a peace officer, criminal trespassing-second degree, false reporting and speeding 6-10 miles per hour.
A Cass County Sheriff's Office deputy clocked Ozanne going 49 mph in a 35-mph zone near the intersection of Bay Road and Buccaneer Boulevard at 3:32 p.m. Sept. 11, 2020. Ozanne stopped her 2013 Lincoln MKX on the side of the road but then pulled away when the deputy tried to approach the car.
Deputy County Attorney Steven Sunde told the court Ozanne went eastbound on Bay Road before turning north on an access road to Linder Lakes. She stopped her car at the gate to Linder Lakes.
The deputy found her car on the road but discovered she had fled the scene. Additional deputies arrived and spotted her hiding in tall grass in a ditch. She had fled approximately 150 feet from the vehicle before deciding to hide at that spot.
Ozanne told authorities she was not the driver of the car, but they found her with the keys to the vehicle. The deputies also matched her shoes with footprints that went from the car to the spot where she was hiding.
Deputies noticed Ozanne had a strong odor of alcohol and showed other signs of impairment. She was arrested and taken to Cass County Jail. A chemical breath test conducted at the jail revealed a blood-alcohol content level of .168.
Ozanne is currently free on bond. She posted a bond of $100,000, 10 percent, after she was lodged in jail.
Court records show that the 2020 incident was Ozanne's fifth lifetime DUI offense. She was convicted of DUI in Douglas County in August 2002, November 2004 and August 2010 and was convicted in Sarpy County in August 2014.
Authorities arrested her in August 2014 after she drove on the median and made improper lane changes near the intersection of Cornhusker Road and 36th Street. She received five years of probation and a five-year loss of license for that offense.
Ozanne was stopped at 67th Street in Sarpy County in August 2015 and was charged with driving while revoked from DUI. She paid a $1,000 fine and her driver's license was suspended for 15 years.
The court set a sentencing date of June 21. The state will remain silent at the time of sentencing as part of the plea agreement, but the defense will be able to argue for any type of penalty. Ozanne will be required to complete a chemical dependency evaluation prior to the hearing.