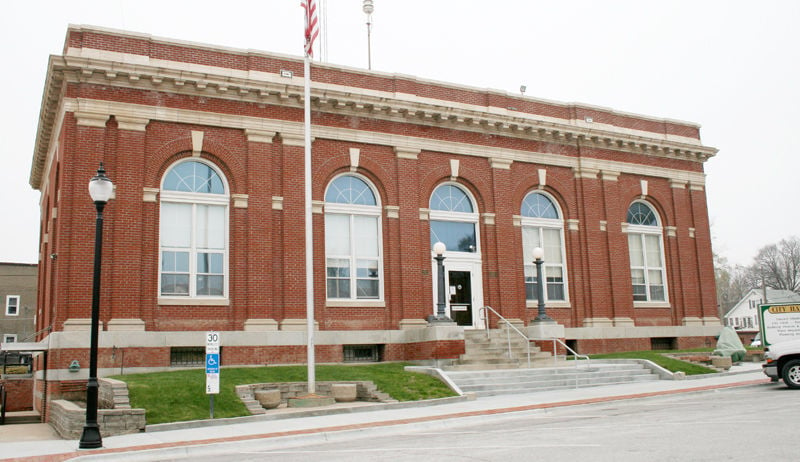 PLATTSMOUTH – Work in getting the Plattsmouth Water Treatment plant fully repaired following last spring's historic flooding seems to be nearing the completion mark.
"We are in the process of closing several projects at the water treatment plant," Steve Perry, the city's engineering consultant, said on Monday evening.
Meanwhile, the city is nearing the stage where it can seek bids for major work in eventually restoring the operation at the wastewater plant.
Concerning the water treatment plant, the City Council at its Monday meeting approved the payment of various repair projects, which are now completed or will be soon.
This included work by Judd Brothers Construction Co. on a filter media replacement project at the plant. The council approved a third payment installment of $44,604 for a final adjusted contract amount of $168,689.
"We're looking to close this out," Perry told the council. "We are hoping it will be a long time before the media needs to be replaced again."
"We're progressing well on that plant," Mayor Paul Lambert said on Tuesday. "It's functional. The city is running totally off that plant."
Work still needed includes a rehab of one well, as well as ensuring access to the plant during winter when ice could form on the road leading to the plant, Lambert said. There was no solution on this issue discussed at the council meeting.
What's more, the Nebraska Public Power District is looking into putting a secondary electrical power line into that plant to ensure power would always be available for operating the plant, he added.
On the wastewater plant, the council set a bid date of Oct. 30 for a major repair project. Currently, the plant is non-functional.
"This is the big package we've been working on," Perry told the council.
The scope of this work would involve the repair and/or replacement of the process equipment, the mechanical and plumbing components and the restoration of the digester.
"This is a project that can be put together over the winter," Perry said. "This is work needed to get us back into compliance."
Perry estimated the cost might run in the vicinity of $1,750,000 with an estimated completion date of mid-April of next year.
"We would like to see (at least) three bids on this," he told the council.
Lambert said that estimated cost is just part of the money needed to get that plant back in full operation.
"There's a lot to do on that plant," he said.
It was also mentioned at the meeting that the U.S. Army Corps of Engineers "remains engaged in dialogue" with the city concerning repairs to the growing breach along the banks of the Platte River north of town, according to City Administrator Erv Portis.
"It's not a quick moving conversation," he said.
Be the first to know
Get local news delivered to your inbox!