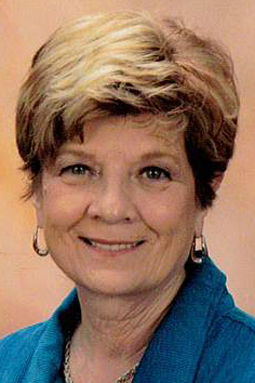 October 13, 1948 – March 28, 2021
Nicolee "Niki" Widler, age 72, of Plattsmouth, Nebraska, was born on Oct. 13, 1948, in Geneva, Nebraska, to Vaughn and Marian (Neiman) Fulton. She passed away peacefully on March 28, 2021.
Niki graduated from Geneva High School in Geneva, Nebraska. Niki spent many years while growing up helping her Dad at the Gamble's Store and movie theatre in Geneva, prior to attending the University Nebraska at Lincoln. Niki was united in marriage to Lon Widler on May 6, 1967. While living in Beatrice, Niki worked at Pershing College. When they moved to York she then worked at Trade and Transactions where she was in charge of putting the ads together, proofing and laying out the paper. She also worked for Dale Hannah Real Estate. In 1976, Lon and Niki made the move to Lexington, Nebraska, where they would call home for the next 15 years. They owned a Farm Equipment Sales, Service and Construction Business and raised Quarter Horses.
Niki found her passion in life when she began her career in crop insurance at Omaha All Risk in Lexington. Niki had the opportunity to continue her career in Council Bluffs, Iowa, in 1989 for AmAg. Shortly thereafter, they moved to Plattsmouth, Nebraska. Niki continued her career in crop insurance at Farm Credit and Agrilogic. Her goal was advancing crop insurance throughout her career. Niki was gifted in her ability to train and develop teams within her organization; she visited agents in the field to advocate on behalf of farmers nationwide. Her leadership within the crop insurance industry took her to Washington, D.C., where she would meet regularly with legislative leaders.
Niki loved spending time with her children, grandchildren and family. Gardening was a favorite pastime and she took pride in her flowers that she cared for in her beautiful yard. Niki was a faithful Nebraska Cornhusker Football fan and rarely missed a home game over the years. She also enjoyed reading, traveling, horses, swimming and visiting the ocean. Niki always had a compassionate heart and found many opportunities to help others. Her faith, positive outlook on life and ability to find joy in all things were some of her greatest qualities.
Niki was preceded in death by her husband of over 50 years, Lon Widler; parents, Vaughn and Marian Fulton of Geneva, Nebraska; and grandson, Mitchell Bond.
She is survived by her son, Mitch Widler (Karen) of Weatherford, Texas; and daughter, Traci Widler Costlow, of Plattsmouth, Nebraska; and grandchildren, Waylon Widler and Carter and Chloe Costlow; and sister, Terri Arnold (Michael); cousin, Chip Webster (Debbie); and sister-in-law, Waunda Kerwood (Mike) and extended family; brother-in-law, Rick Widler (Donna) and extended family.
Visitation is Thursday, April 8, at Brian P. Harvey Funeral Home, 1408 8th Ave., Plattsmouth, Nebraska, 402-296-4445, 1-7 p.m., with the family greeting friends from 5-7.
The memorial service is at United Church of Christ, 175 C St., Belvidere, Nebraska, 10:30 a.m., Friday, April 9.
In lieu of flowers memorials may be directed to the family for future designation.
Arrangements under the direction of Brian P. Harvey Funeral Home, Plattsmouth, NE 402-296-4445.