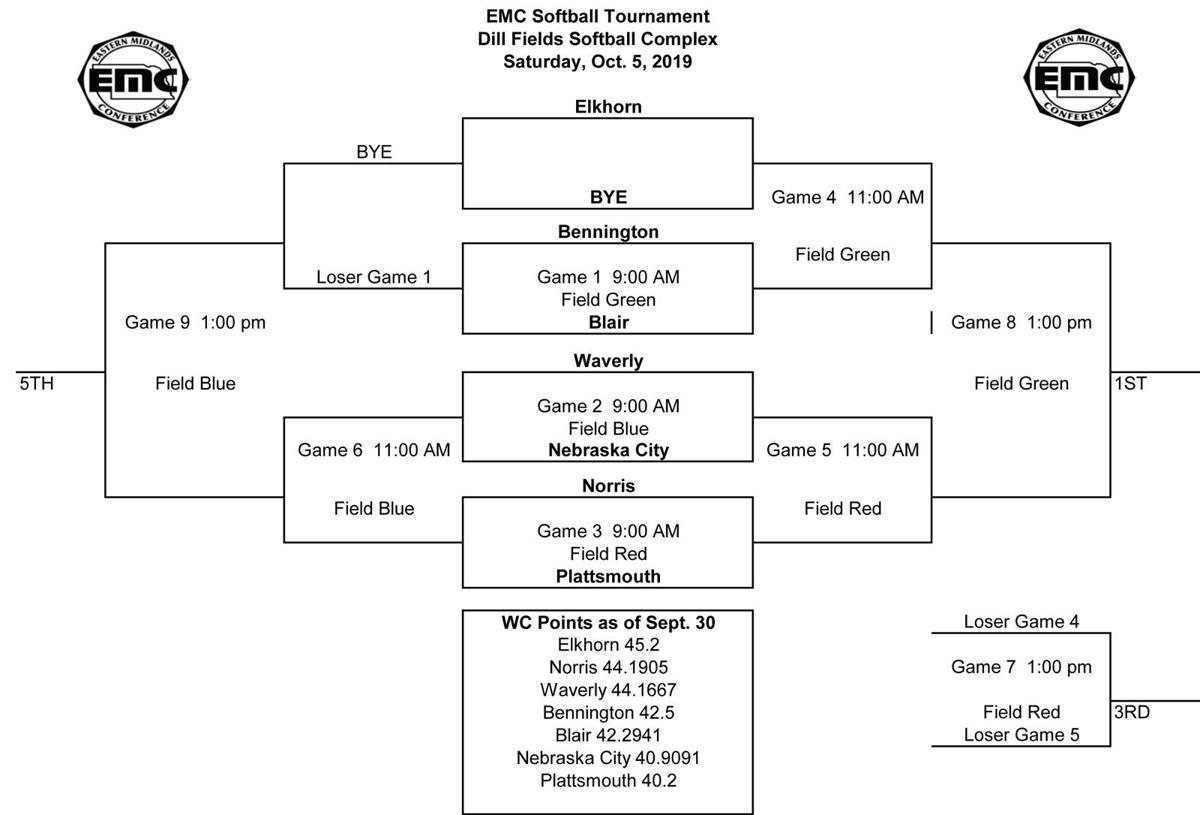 CAIRO – Plattsmouth athletes made Saturday's trip to central Nebraska a happy one with a sweep of Centura/Central Valley.
The Blue Devils defeated the Diamonds in a pair of softball games. Plattsmouth edged C/CV 3-2 in the first matchup and dominated the second game 12-2. PHS improved its season mark to 11-14. Centura/Central Valley fell to 8-17.
Plattsmouth 3, Centura/Central Valley 2
Plattsmouth held off a late rally to win the opening contest of the doubleheader. The Blue Devils built a 3-0 lead thanks to RBI plate appearances from Hanna Welstead and Jessica Meisinger. Centura/Central Valley posted solo runs in the fifth and sixth innings but the comeback attempt fell short.
Paige Druskis guided Plattsmouth with a pair of hits. Welstead and Meisinger each had one RBI and Sydni Haugaard posted one hit. Hailey Montes, Josie Knust and Makayla Cook all drew one walk.
Megan Poteet earned the complete-game victory. She struck out eight Diamonds in seven innings in the circle.
Plattsmouth     100 200 0 – 3 6 3
C/CV                000 011 0 – 2 7 0
You have free articles remaining.
Plattsmouth 12, Centura/Central Valley 2
Plattsmouth kept its offense humming in the second game. The team pounded 16 hits and collected multiple walks. PHS expanded a 5-2 lead to 7-2 in the sixth and tacked on five runs in the seventh.
Emma Field generated three hits and two RBI for the Blue Devils. Welstead drove in three runs, Cook had two hits and one walk and Meisinger collected two RBI. Knust drew two walks and Kyleigh Morris walked once.
Grace Vandenburgh and Poteet each pitched in the game. Vandenburgh struck out five batters in 4 1/3 innings. Poteet registered two strikeouts in 2 2/3 innings.
Eastern Midlands Conference officials released brackets Monday morning for the upcoming league tournament. The seven-team tournament will begin at 9 a.m. on Saturday, Oct. 5. All games will take place at Dill Softball Complex at 7002 Military Avenue in Omaha.
Plattsmouth will be the seventh seed and will face second-seeded Norris at 9 a.m. The Blue Devils will play either third-seeded Waverly or sixth-seeded Nebraska City in the second round.
Bennington, Blair, Elkhorn, Nebraska City, Norris, Plattsmouth and Waverly will compete in the tournament. There will be a time limit of 90 minutes for all games except the championship game.
Plattsmouth    210 202 5 – 12 16 2
C/CV               001 010 0 –   2   9 2