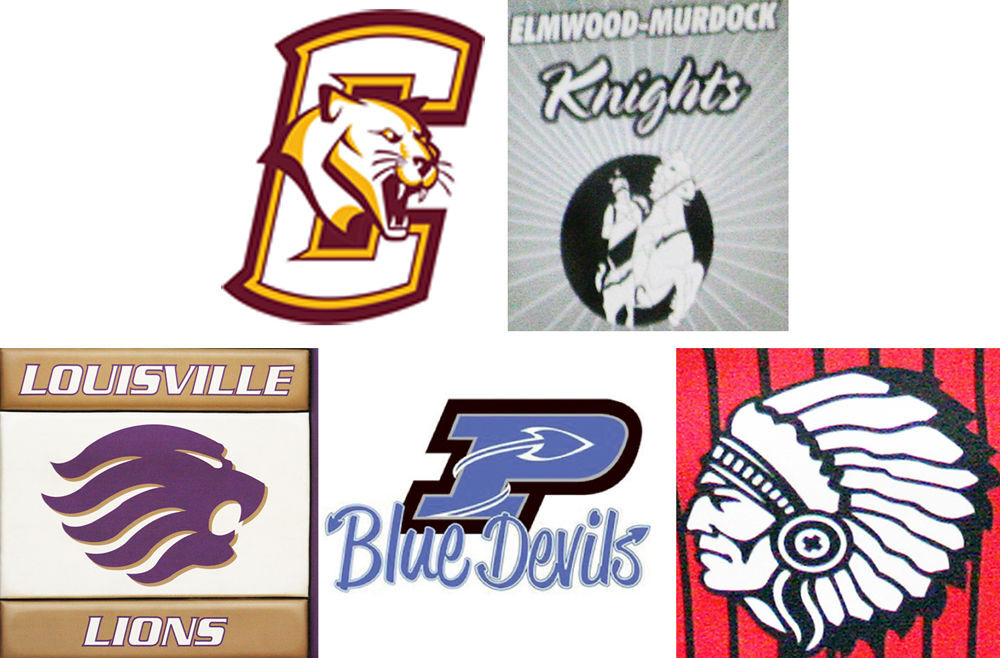 LINCOLN – Cass County students learned this week that they had earned state recognition for their time and commitment to school activities.
Nebraska School Activities Association officials announced recipients of the 2020-21 Nebraska State Colleges Multi-Activity Student Award. The NSAA began the program this year as a way to promote students who are involved in many activities at their schools. The organization wanted to emphasize the value and importance of taking part in many fine arts and athletics programs.
The award recognizes high schoolers in grades 9-12 who participate in at least three NSAA-sanctioned activities during the academic year. The Multi-Activity Student Award is based solely on each member school's eligibility list that is submitted through the NSAA website.
There are 15,358 students in Nebraska who are participating in at least three activities this year. The state will award a certificate of achievement to each of these students.
Conestoga had 39 students who earned the award. Elmwood-Murdock had 44 recipients, 50 Louisville students won the award and Plattsmouth had 60 honorees. Fifty-two Weeping Water teenagers were honored for their involvement in at least three activities.
The NSAA and Nebraska State College System also sponsored a competition to see which high schools in each class had the most multi-activity students. The top high schools in each class will receive a banner in May to display in their building. This year's winners are Kearney (Class A), Aurora (Class B), Malcolm (Class C) and Hartington Cedar Catholic (Class D).
Fall activities sanctioned by the NSAA include girls golf, softball, boys tennis, girls cross country, boys cross country, volleyball, football, play production and unified bowling.
Winter activities include bowling, wrestling, girls basketball, boys basketball, girls swimming and diving, boys swimming and diving, speech and Lincoln-Douglas debate.
Spring activities include music, journalism, girls soccer, boys soccer, girls track and field, boys track and field, baseball, girls tennis, boys golf and unified track and field.
Conestoga Award Recipients
Sophia Ackerman, Dani Ahrens, Addi Andersen, Isabella Basino-Frans, Levi Bell, Keaghon Chini, Richard Colvert, Shelby Curlo, Delaney Deterding, Lily Drannen, Alison Gansemer, Dawson Hardesty, Dallas Katzenstein, Tyler Kowalski, Jozlynne Kozak, Carter Lawson, Gabrielle Lewis, MacKaylee Madsen, Taylor McClatchey, John McConnell, Evelyn Murdoch, Tobias Nolting, Danie Parriott, Jessica Poirier, Stephanie Poirier, Jasmine Rainey, Wyatt Renner, Kaden Simmerman, Zach Smith, Mati Steckler, Evan Svanda, Sophia Tegels, Gage Totilas, Emory Trofholz, Mickey Turner-Hickey, Lindee Watson, Jayden Widler, Trace Widler, Ethan Williams
Elmwood-Murdock Award Recipients
Karly Anderson, Noah Arent, Tatum Backemeyer, Alexis Bacon, Wyatt Baker, Angela Brockhoff, Samuel Clements, Henry Coleman, Jackson Deibert, Jacie Fleischman, Reid Fletcher, Bailey Frahm, Delaney Frahm, Sophia Frank, Katelynn Hanson, Rylee Hogue, Noah Jones, Hanna Josoff, Haylee Josoff, Madison Justesen, Rylan Kastens, Cody Kopf, Nathan Lockman, Tyson Mans, Abigail Masonbrink, Rylan Meyer, Braden Mommens, Tucker Oehlerking, Rylan Packett, Will Platt, August Pope, Lily Pope, Sela Rikli, Riley Rose, Brianna Ross, Nathan Rust, Jaxson Spellman, Katelyn Stewart, Jordan Vogler, Ellis West, Riley Wilson, Justin Wolph, Nuttakritta Younglert, Ella Zierott
Louisville Award Recipients
Ella Aaberg, Samuel Ahl, Talon Ball, Jaxson Barnes, Cash Biesterfeld, Jordan Buck, Ella Culver, Max Downs, Tyler Euans, Jaylin Gaston, Diana Geditz, Megan Gissler, Lexi Hans, Eric Heard, Avery Heilig, Katherine Hillabrand, Zachary Hillabrand, Iyn Hoefener, Caleb Hrabik, Lucas Hrabik, Ella Johnson, Lea Kalkowski, Jennifer Katz, Harrison Klein, Sophie Korytowski, Tommy Krejci, Westyn Larson, Sagan Leach, Samuel Luellen, Nicholas McCaul, Cordale Moxey, Dametre Moxey, Charlee Peacock, Jacob Peacock, Payten Petersen, Gavin Pierce, Caitlynn Prokupek, Eva Quam, Daysha Rosas-Jones, Allison Smith, Brooke Smith, Niklas Sorenson, Erin Stohlmann, Laura Swanson, Caleb Thieman, Reed Toelle, Quincy Trent, Lauren Votta, Tyson Warner, Jacob Wood
Plattsmouth Award Recipients
Caleb Adkins, Randall Aguilar, Jack Alexander, Jacob Allen, Elias Bachman, Natalie Briggs, Lyndsey Caba, Jasmine Cadena, Samuel Campin, William Clark, Aimee Dasher, Tyler Demboski, Elijah Dix, Blake Duncan, Adam Eggert, Brock Endorf, Jeffrey Evans, Amelia Field, Emma Field, Kassidy Fisk, Travis Fitzpatrick, Rebecca Fountain, Ashtyn Gillispie, Jayden Hamilton, Julianna Hamilton, Krista Hardy, Rylee Hellbusch, Eli Horner, Drew Iverson, Josephine Knust, Ava LaSure, Liam LaSure, Matthew Mason, Jessica Meisinger, Evan Miller, Kennedy Miller, Victoria Molkenbur, Ethan Moore, Bryce Neuin, Gage Olsen, Maxwell Perry, Xander Rodriguez, Ivy Schmidt, Carter Scrivner, Sandra Selby, Austin Sohl, Kevin Sohl, Karli Steadman, Dominic Vercellino, Ethan Walker, Ciara Whitley, Braden Widick, Holly Wilson, Caleb Wiseman, Ian Witherell, Jolee Wohlers, Logan Wooten, Benjamin Yoder, Gertrude Yoder, Mathew Zitek
Weeping Water Award Recipients
Brooklyn Ahrens, Reagan Aronson, Jordan Beardsley, Addisyn Bickford, Nolan Blevins, Kiera Brack, Jason Burch, Samantha Burch, Ashley Cappen, Ella Cave, Grace Cave, Josie Cave, Matthew Cover, Lukas Dayton, Brennan DeMike, Ciera Dieter, Cole Essary, Ethan Essary, Tyler Essary, Jackson Flanagan, Natania French, Noah Hammons, Samantha Hammons, Shayna Hanson-Hoffman, Elizabeth Harder, Lauren Harms, Keatyn Harrah, Blake Henderson, Riley Hohn, Berenger Leonard, Abigayle Meeske, Luke Meredith, Katie Meyer, Taylor Miller, Alexis Mogensen, Carter Mogensen, Noah Morlan, Hunter Mortimer, Levi Neumeister, Brooklyn Rathe, Jillian Rathe, Dakota Reiman, Weston Reiman, Sayler Rhodes, Emily Ridge, Karley Ridge, Zack Smith, Logan Tummons, Jamison Twomey, Lauren Wehrbein, Raelyn Wilson, Reba Wilson
Class B Top Ten Multi-Activity Schools
1) Aurora (133 multi-activity students), 2) McCook 122, 3) York 117, 4) Blair 110, 5) Norris 109, T6) Crete 107, T6) Seward 107, T6) Waverly 107, 7) Grand Island Northwest 104, 8) Elkhorn North 95, 9) Hastings 94, T10) Bennington 93, T10) Gering 93
Class C Top Ten Multi-Activity Schools
1) Malcolm (110 multi-activity students), 2) Columbus Scotus 108, 3) Ogallala 95, 4) Holdrege 92, 5) Pierce 91, 6) Battle Creek 89, T7) Adams Central 87, T7) St. Paul 87, T7) Chadron 87, 8) Wahoo 85, 9) Tri County 83, 10) Gothenburg 80
Class D Top Ten Multi-Activity Schools
1) Hartington Cedar Catholic (74 multi-activity students), 2) McCool Junction 68, 3) West Holt 66, 4) North Platte St. Patrick's 62, 5) Nebraska Christian 59, 6) Maxwell 57, T7) Archbishop Bergan 56, T7) Elkhorn Valley 56, T7) Axtell 56, T8) Heartland 53, T8) Central Valley 53, T8) Cambridge 53, T9) Yutan 52, T9) Neligh-Oakdale 52, T9) Arapahoe 52, 10) Summerland 51