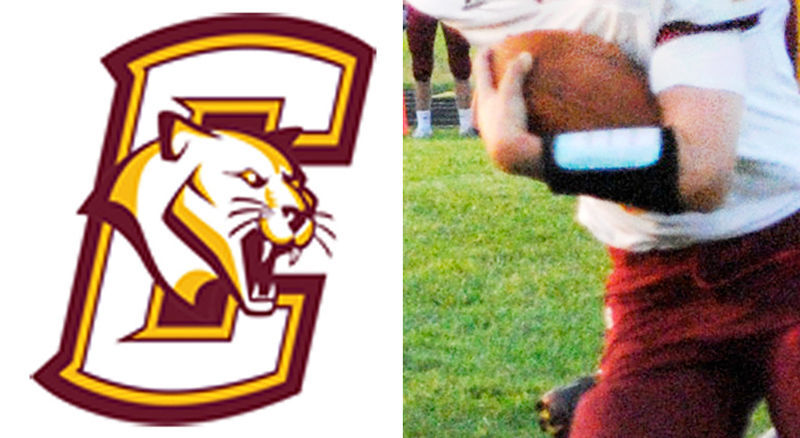 PALMYRA – Palmyra picked up a home victory over Conestoga on Friday night by posting balanced numbers on the offensive side of the ball.
The Panthers stopped Conestoga 54-8 with a series of runs and passes. Palmyra completed 13 passes for 175 yards and logged 113 yards on 19 carries. The team scored twice in each of the first three quarters to win the game.
Conestoga head coach Trenton Clausen said the Cougars had several quality moments on the field. The team produced 154 yards of offense and gained eight first downs during the night. The CHS defense also forced two turnovers by the Panthers.
"We saw some positive things during the game out of our players," Clausen said. "Palmyra played a good game."
The Panthers (3-0) scored more than 50 points for the third time this season. Palmyra defeated Omaha Christian Academy 58-0 and Omaha Brownell-Talbot 68-24 in the first two weeks of the campaign.
Palmyra went ahead 16-0 in the first quarter on touchdown runs of 18 and ten yards. The team doubled the lead after an 18-yard run and an interception return for touchdowns, and PHS pocketed two short scoring runs in the third quarter.
Conestoga (0-3) got on the scoreboard in the fourth period. Carter Plowman capped a drive with a touchdown run from the 2-yard line. Keaghon Chini added a two-point conversion run.
Chini rushed 20 times for 80 yards and went 4-of-11 passing for 47 yards. Plowman gained 20 rushing yards and Jayden Widler added six yards on the ground. Plowman caught two passes for 29 yards, Evan Svanda made one ten-yard reception and Aydin Smith hauled in an eight-yard reception.
Svanda guided Conestoga's defense with four solo and two assisted tackles. Mickey Turner-Hickey made two solo tackles and recovered one fumble, and Smith generated two solo tackles and one interception.
Wyatt Renner produced three solo tackles, Plowman tallied two solo stops and Dallas Katzenstein and Logan Lutt each made one solo and two assisted plays. Chini and Widler each chipped in one solo tackle against the Panthers.
Conestoga will begin district action on Friday with a Homecoming game against Weeping Water. The teams will play at 7 p.m. at Cougar Stadium. Clausen said CHS athletes will continue to work hard in practice.
"We are looking forward to a good week of preparation for our Homecoming game versus Weeping Water," Clausen said.
Conestoga     0   0   0  8 –   8
Palmyra       16 16 16  6 – 54