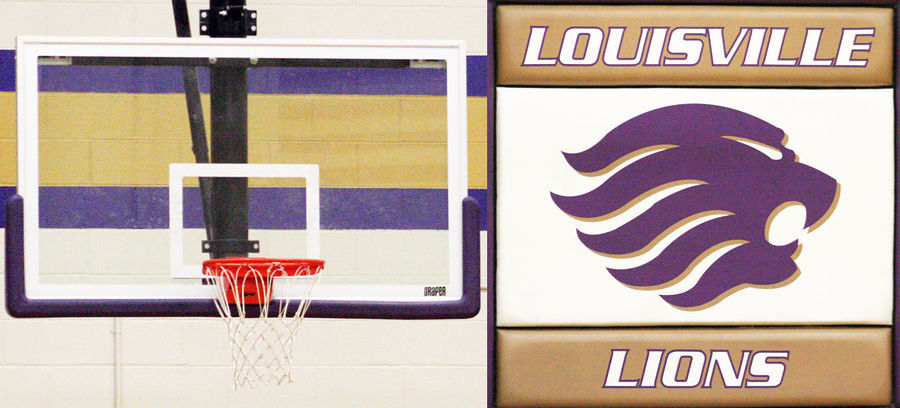 The Louisville boys continued their season this week with road games against Council Bluffs Thomas Jefferson and Raymond Central.
Council Bluffs Thomas Jefferson 54, Louisville 43
Council Bluffs Thomas Jefferson came back from a first-quarter deficit Monday night. The Yellow Jackets relied on a big scoring effort from Quran Owens to produce the rally. He notched 15 of his game-best 28 points after halftime.
Coby Buettner and Jake Renner propelled the Lions to an early lead with their work on offense. They scored all 16 of the team's points and combined for four 3-pointers. Tyler Mackling, Sam Ahl, Cordale Moxey and Caleb Hrabik made baskets in the second period to keep LHS in front 25-23.
The Yellow Jackets took control of the game in the second half. Owens erupted for ten points in the third quarter to help CBTJ go up 36-30. The team remained ahead with its work at the foul line. Council Bluffs Thomas Jefferson finished 12-of-15 at the stripe in the game.
Mackling helped the Lions with ten points, five assists, two steals, one rebound and three pass deflections. Ahl posted five points, four assists, three steals, three rebounds and one pass deflection, and Buettner collected eight points, six rebounds, three steals and one assist.
Harrison Klein drew one charge and tallied two points, two rebounds and one assist. Hrabik had eight points, three rebounds, one block and three pass deflections, and Renner generated eight points, two boards and two pass deflections. Moxey pitched in two points and three rebounds for the Lions and Eric Heard had three boards and one block.
Louisville                      16   9   5 13 – 43
You have free articles remaining.
CB Thomas Jefferson   11 12 13 18 – 54
Mackling 4-7 0-1 10, Ahl 1-4 3-4 5, Heard 0-1 0-0 0, Buettner 3-10 0-0 8, Hrabik 2-2 4-6 8, Klein 1-1 0-0 2, Renner 3-9 0-0 8, Moxey 1-1 0-0 2. Totals 15-35 7-11 43.
Council Bluffs Thomas Jefferson (54)
Gilo 14, Schubert 0, Owens 28, Ibar 0, Weinfurtner 3, Schlotfeld 7, Flyn 2.
Raymond Central 52, Louisville 46
Raymond Central edged the Lions Tuesday night in the RCHS gym. The team opened a 28-22 halftime lead and maintained that gap for the final 16 minutes.
Louisville will continue its season Friday with Senior Night activities. The Lions will host Centennial at 7:30 p.m.
Louisville                  8  14 9 15 – 46
Raymond Central    12 16 7 17 – 52