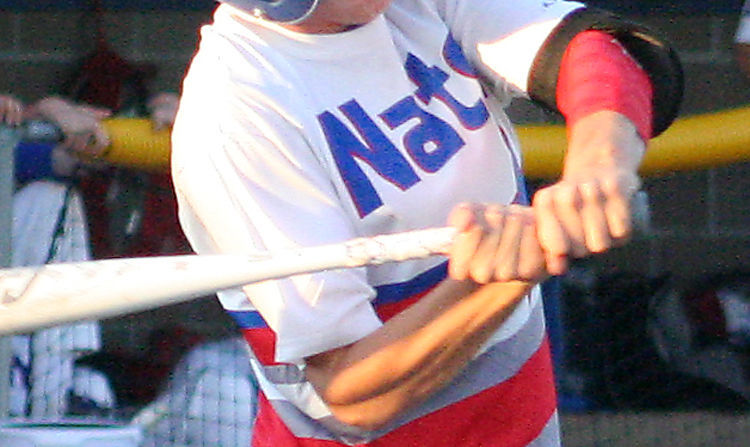 AUBURN – Elmwood-Murdock/Nehawka athletes made the journey to Auburn on Wednesday night for a pair of matchups with the Bulldogs.
Auburn 13, E-M/N Juniors 3
Auburn ran away from the Nationals with several scoring explosions. The Bulldogs erupted for eight runs in the first inning and built the gap to 13-1 in the third frame. The Nationals created the final margin with two runs in the fifth.
Tyler Oehlerking and Lucas Michel each had two hits for Elmwood-Murdock/Nehawka. Joe Kerns added one walk for the Nationals.
Sloan Pelican and Brad Hall each drove in three runs for Auburn. Rylan Boellstorff chipped in two RBI in the game.
Elmwood-Murdock/Nehawka    001 02 –  3 5 4
Auburn                                        814 0x – 13 6 2
Auburn 7, E-M/N Seniors 5
Elmwood-Murdock/Nehawka came close to pulling off the comeback in the Senior Legion game. Auburn snapped a 3-3 tie with a pair of runs in the third and two more in the fourth. E-M/N cut the 7-3 deficit to 7-5 in the seventh before the Bulldogs preserved the victory.
Carter Bornemeier generated three hits and one RBI for Elmwood-Murdock/Nehawka and Owen Snipes and Kobe Gansemer each pocketed two hits. Jakob Boucher added one RBI for the Nationals.
Elmwood-Murdock/Nehawka will continue the season tonight with a pair of home games. The Nationals will host Lincoln Christian in a Junior/Senior Legion doubleheader. The Juniors will play at 5:30 p.m. and the Seniors will start at approximately 8 p.m. at Nehawka Ball Diamond.
Elmwood-Murdock/Nehawka     012 000 2 – 5 10 3
Auburn                                         302 200 x – 7   7 0
Be the first to know
Get local news delivered to your inbox!