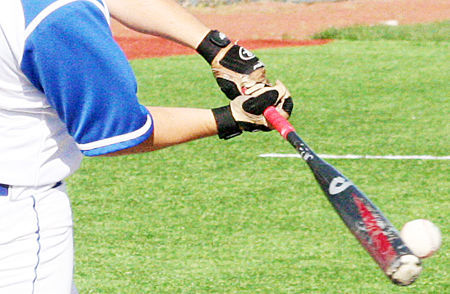 Plattsmouth athletes took on teams from Bellevue East and Fairbury this week in Junior and Senior Legion baseball matchups.
Bellevue East 4, Plattsmouth Juniors 3
The Plattsmouth Juniors traveled to Bellevue East on Tuesday afternoon for a close matchup with the Chieftains.
Plattsmouth took a 1-0 lead in the third inning before Bellevue East scored four unanswered runs. The Blue Devils crossed the plate twice in the top of the sixth to create a one-run game. Bellevue East kept Plattsmouth from completing the comeback in the seventh.
T.J. Fitzpatrick drove in two runs for Plattsmouth. Mathew Zitek worked five innings and struck out five batters. Max Waters collected two strikeouts in one inning on the mound.
Plattsmouth        001 002 0 – 3 5 1
Bellevue East     000 310 x – 4 6 1
Plattsmouth Juniors 10, Fairbury 9
Plattsmouth and Fairbury lit up the scoreboard throughout Wednesday night's game. The teams combined for 19 runs and 14 hits in the four-inning contest.
The Blue Devils snapped a 5-5 tie with two runs in the top of the third and three more in the fourth. Fairbury posted four runs in the fourth but Plattsmouth prevented the Jeffs from pulling off the rally.
Jonas Bradney helped the Blue Devils with two hits and two runs batted in. Colton Rankin pocketed two RBI and one walk, Fitzpatrick tallied two hits and Drew Iverson and Clayton Mayfield each had one walk. Plattsmouth improved its season mark to 7-3.
Braden Suey led Fairbury with three hits and three RBI.
Plattsmouth     142 3 – 10 8 2
Fairbury           410 4 –  9  6 0
Plattsmouth Seniors 3, Fairbury 1
Hits were harder to come by for Plattsmouth and Fairbury in a Senior Legion pitching duel. Trent Elshire earned the pitching victory for Plattsmouth and Adam Eggert registered the save. They limited Fairbury to just one hit during the evening.
Elshire worked six innings for the Blue Devils and struck out six Jeffs. Eggert stepped in for the final inning and collected two strikeouts.
The teams remained scoreless until Fairbury used a RBI hit from Carson York to go up 1-0 in the fourth. Plattsmouth engineered the rest of the game's offense. The Blue Devils scored twice in the fifth inning and tacked on an insurance run in the sixth.
Elshire and Easton Hoschar collected Plattsmouth's two hits. Sam Campin had one walk and one RBI and Oscar Hinton posted one walk. They helped Plattsmouth improve to 8-4.
Plattsmouth     000 021 0 – 3 2 2
Fairbury           000 010 0 – 1 1 2
Be the first to know
Get local news delivered to your inbox!