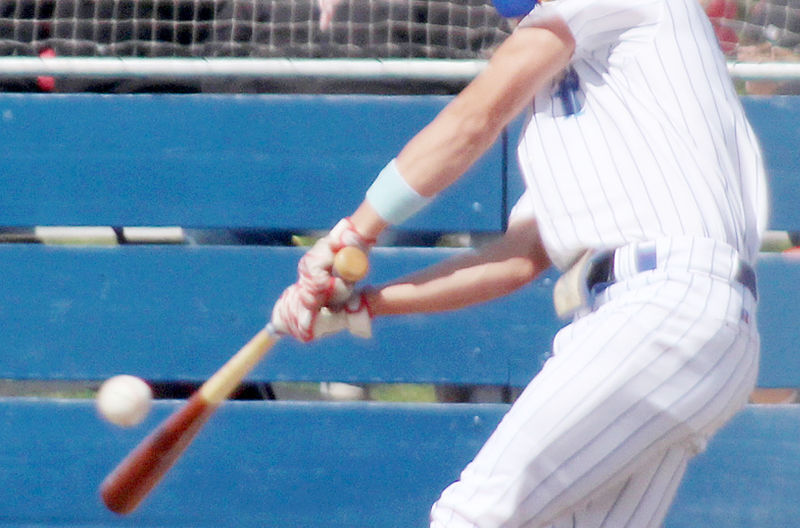 BELLEVUE – Plattsmouth athletes stayed in a championship frame of mind this weekend with their work on Bellevue East's baseball diamond.
The Blue Devils earned first place in the Bellevue East Tournament with three victories. The team dominated Bellevue East 8-0 on Friday night and booked a 9-3 triumph over Omaha Northwest on Saturday night. Plattsmouth edged Ralston 4-3 in Sunday afternoon's title game.
Plattsmouth 8, Bellevue East 0
The Blue Devils picked up a first-round victory over Bellevue East at Roddy Field. All ten players who made plate appearances reached base in the game, and starting pitcher Sam Campin limited the Chieftains to four hits in five innings of work.
Plattsmouth      430 01 – 8 10 1
Bellevue East    000 00 – 0  4  0
Plattsmouth 9, Omaha Northwest 3
Plattsmouth continued to enjoy hot hitting against Omaha Northwest. The team scored in five of seven innings and had a balanced offensive attack.
Omaha Northwest tied the game at 2-2 in the bottom of the second, but Plattsmouth remained ahead after that. The Blue Devils scored twice in the third and made it 5-2 in the fifth. The team pocketed four additional runs in the sixth and seventh innings to secure the victory.
Caden Hinton produced two hits, one walk and two runs batted in for Plattsmouth. Campin and Adam Eggert each drilled two hits, and Drew Iverson and Gabe Villamonte each drove in a pair of runs. Trent Elshire and Quinton Denton each added one walk for the team.
Clyde Hinton picked up the victory on the mound with nine strikeouts in 5 1/3 innings. Elshire closed out the contest with his work in the final 1 2/3 innings.
Plattsmouth              202 012 2 – 9 11 3
Omaha Northwest    110 010 0 – 3  8  2
Plattsmouth won the tournament championship in dramatic fashion on Sunday. Ralston loaded the bases in the top of the seventh inning with one out. Relief pitcher Caden Hinton entered the game and struck out the next batter. He then induced a pop fly for the game-clinching out.
Plattsmouth jumped ahead 2-0 in the first inning and built the lead to 4-1 in the third. Ralston scored twice in the seventh but the Blue Devils prevented the comeback.
Eggert helped the team on the mound with nine strikeouts in 6 1/3 innings. He also generated two hits at the plate. Iverson collected two hits and two RBI and Elshire connected on a pair of hits for Plattsmouth.
The Blue Devils improved their Senior Legion mark to 16-5. Plattsmouth will play six games this week before beginning the Southeast Nebraska Baseball Conference Tournament on Wednesday, June 23. Plattsmouth is currently in first place in the SENBC.
Ralston            001 000 2 – 3 5 1
Plattsmouth    202 000 x – 4 6 0