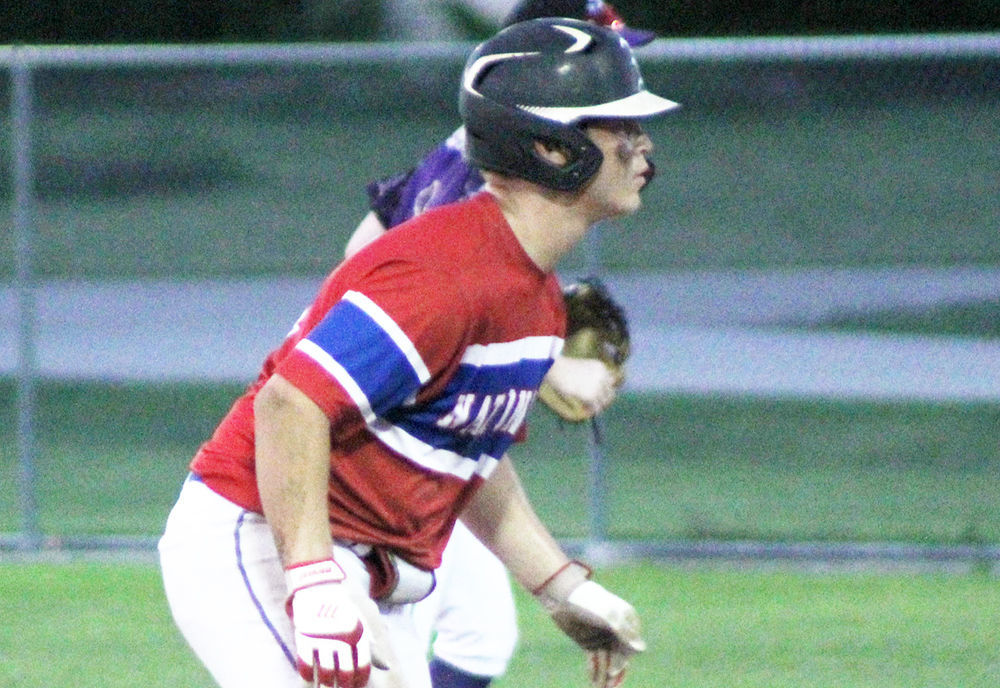 NEHAWKA – Owen Snipes has constructed a positive career on the baseball diamond for Elmwood-Murdock/Nehawka over the past few seasons.
He will continue that building process on collegiate fields over the next four years.
Snipes recently signed a letter of intent to play baseball at William Penn University. The Conestoga senior has helped the E-M/N American Legion program with his fielding and hitting in many summer games. He said he was looking forward to the opportunity to extend his career with the Statesmen.
"I decided to join the William Penn baseball program because a lifelong dream of mine was to play ball at the collegiate level," Snipes said. "WPU felt like home as soon as I stepped foot on campus."
Elmwood-Murdock/Nehawka head coach Dave Lutz said he felt Snipes would be successful at the next level for several reasons.
"Owen is a great competitor and a tireless worker," Lutz said. "He showed a lot about his work ethic and determination with his sixth-place finish in state wrestling this past season.
"He is always striving to improve and get better and that will help him tremendously in college as he will continue to grow. Owen is very dependable and a great teammate. But above that Owen is a great person."
William Penn University is located in the south-central Iowa town of Oskaloosa. The school is a member of the National Association of Intercollegiate Athletics and Heart of America Athletic Conference. The 13-team conference includes schools such as Peru State College, Baker University, Grand View University and Graceland University.
William Penn is one of the top baseball programs in the HAAC. The team finished 33-12 in the 2019 campaign and won the regular-season conference title. The Statesmen were 20-10 this spring before games were cancelled due to the coronavirus.
Snipes said he had a simple recruiting process with Statesmen coaches. He received an invitation from William Penn representatives to take a trip to the Oskaloosa campus for an official visit. He said that sealed his decision to join the baseball program.
"The coaching staff did an excellent job in making my family and me comfortable and excited for my future as a Statesman," Snipes said.
Snipes played for both the Elmwood-Murdock/Nehawka Junior Legion and Senior Legion teams last summer. He guided the E-M/N Juniors to a 19-10 mark and helped the Seniors finish 11-10. He played both outfield and infield positions during the season and was one of the top hitters on both squads.
Snipes serves as Class of 2020 secretary and has earned letters in both football and wrestling at Conestoga. He has also been a member of the stage crew for the school's one-act play.
Snipes said he was happy about the opportunity to build a successful academic and athletic timeline at William Penn. He will be majoring in secondary education and has a career goal of becoming a teacher and coach.
"Knowing what school I will be attending makes senior year a lot less stressful," Snipes said. "I can enjoy the last few months without worrying about my college decision."
Be the first to know
Get local news delivered to your inbox!