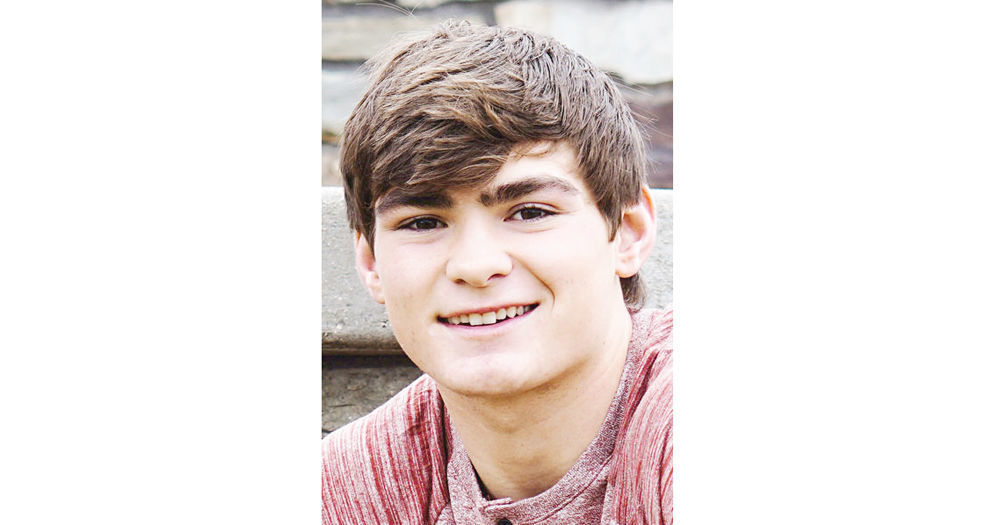 MURDOCK – Drake Spohr enjoyed a stellar career during his four years with Elmwood-Murdock's football program.
A statewide organization recognized him for those accomplishments by including him on an All-Star roster.
Officials with the Nebraska Eight-Man Football Coaches Association (NEMFCA) announced they had selected Spohr to participate in the NEMFCA All-Star Game. They chose him to be a member of the East Team.
Spohr and other athletes would have played in the game in June. NEMFCA officials cancelled the contest due to the coronavirus pandemic.
Spohr produced one of the best individual performances in Elmwood-Murdock history this past fall. He became E-M's all-time leader in single-season rushing yards (1,703) and single-season touchdowns (30). He also climbed to the top spot on the program's all-time chart for career points scored. Spohr produced 368 points during his time at E-M.
The Nebraska Wesleyan University recruit was also a force on defense during the 2019 campaign. He collected 44 solo and 61 assisted tackles and made 15 stops behind the line of scrimmage. He also recovered two fumbles, intercepted one pass and blocked one field-goal attempt.
Spohr ended his E-M career with 2,834 rushing yards and 1,166 passing yards. He generated 20 touchdowns through the air and 52 on the ground and finished with 3,584 all-purpose yards. He produced 132 solo and 191 assisted tackles and had 38 tackles for loss.
Spohr has earned multiple honors for his work in both academics and activities. He has been on the Elmwood-Murdock Honor Roll and has captured many school and community awards. Spohr has been involved in football, basketball, track and field, SkillsUSA and rodeo at Elmwood-Murdock.
2020 NEMFCA All-Star Game Rosters
Drake Spohr – Elmwood-Murdock
Jaxon Kant – Lutheran High Northeast
Shaye Morten – Hartington-Newcastle
Keaton Van Housen – High Plains Community
Jaden Reynolds – East Butler
Dylan Soule – High Plains Community
Colby Heller – Wisner-Pilger
Trevor Pfeifer – Humphrey St. Francis
Isaac Gleason – Fullerton
Jake Hoy – Falls City Sacred Heart
Kyle Golay – Lawrence-Nelson
Braden Eisenhower – Bloomfield
Thomas Harrington-Newton – Cross County
Max Zeleny – Exeter-Milligan-Friend
Brandon Seibolt – Tri County
Nolan Weber – Bruning-Davenport-Shickley
Kaleb Pofahl – Neligh-Oakdale
Sloan Lenard – Falls City Sacred Heart
Carter Miller – Thayer Central
Dylan Wemhoff – Humphrey St. Francis
Carter Throener – Howells-Dodge
Ben Anderjaska – Wauneta-Palisade
Austin Dormann – Garden County
Sam Heapy – Medicine Valley
Damyn Rother – Central Valley
Karsten McCarter – Elm Creek
Eli Macke – Clearwater-Orchard
Kessler Dixon – Pleasanton
Pierce Utterback – Hitchcock County
Dominic Sis – Dundy County/Stratton
Jakson Keaschall – Pleasanton
Reid Spady – Garden County
Jake Sellman – Hemingford
Josh Klabenes – Chambers/Wheeler Central
Gus Ducker – Arcadia-Loup City
Be the first to know
Get local news delivered to your inbox!