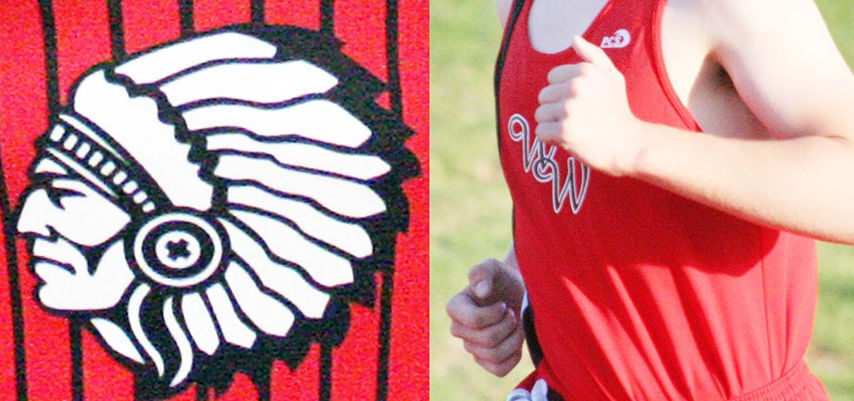 TECUMSEH – Weeping Water athletes squared off against teams from across the southeast part of the state Tuesday at the Johnson County Central Invite.
Weeping Water girls and boys squads traveled to Tecumseh for the annual meet. The Indians placed ninth in the girls team race with 23 points and were tenth in boys standings with 19 points.
The WWHS girls collected medals in four events. Lexi Mogensen finished third in the 800 meters and fourth in the 1,600 meters, and Keatyn Harrah produced a third-place distance in the discus contest. Ella Cave added a sixth-place medal in the 800.
The Weeping Water 3,200-meter relay team of Mogensen, Ciera Dieter, Dakota Reiman and Cave posted points for the Indians. The quartet finished third in 12:18.86.
Weston Reiman highlighted the day for the WWHS boys with a championship in the shot put. He defeated 29 other students in the contest with a winning distance of 49 feet, 11 inches. Lincoln Lutheran's Wyatt Marr (46-11 1/2) and Falls City Sacred Heart's Brogan Nachtigal (43-5) finished second and third.
Zack Smith earned third place in the 110-meter hurdles and Jason Burch (100 meters) and Sayler Rhodes (triple jump) finished sixth. The 1,600-meter relay team of Levi Neumeister, Burch, Lukas Gage and Rhodes added a sixth-place medal for Weeping Water.
The Indians will compete in the DC West Invite on Friday. Field events are scheduled to begin at 10 a.m.
Lincoln Lutheran 95.5, Pawnee City 94, Nebraska City Lourdes 65, Johnson County Central 58, Humboldt-Table Rock-Steinauer 54, Freeman 51.5, Falls City Sacred Heart 43, Lewiston 24, Weeping Water 23, Johnson-Brock 16, Parkview Christian 1
800 – Lexi Mogensen, 2:51.36 (3rd), Ella Cave, 2:56.05 (6th)
1,600 – Lexi Mogensen, 6:37.20 (4th)
3,200-meter relay – Weeping Water (Lexi Mogensen, Ciera Dieter, Dakota Reiman, Ella Cave), 12:18.86 (3rd)
Discus – Keatyn Harrah, 103-4 (3rd)
Freeman 150, Lincoln Lutheran 84, Falls City Sacred Heart 66, Pawnee City 53, Parkview Christian 32, Johnson-Brock 31, Johnson County Central 30, Humboldt-Table Rock-Steinauer 22, Tri County 21, Weeping Water 19, Nebraska City Lourdes 18, Lewiston 1